Sarita Harbour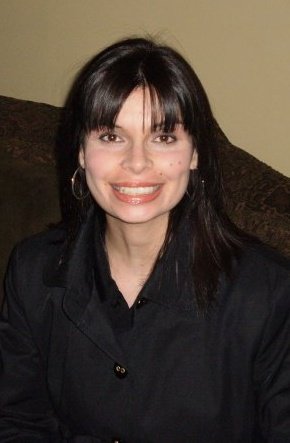 Sarita Harbour is a professional freelance writer based in Southern Ontario. As a former financial adviser she loves to write about personal finance, small business issues and technology issues, as well as a wide range of topics reflecting her many experiences and interests.
Personal Finance
With over ten years experience advising families on budgeting, frugal living, investment planning and credit issues, Sarita is passionate about sharing her financial knowledge with others.
Small Business
A background in small business banking and experience as an online entrepreneur allowed Sarita to start her writing career providing blog posts and articles to a wide variety of small business websites. She has written extensively on the issues facing start-ups, the challenges of strategic planning, and the necessity of providing relevant and sharable web content for small business websites.
Web Content Marketing
As a skilled web content provider, Sarita is a regular contributor to two online marketing blogs where she helps other writers and small business owners improve their web content writing techniques. Topics have included Search Engine Optimization, social media marketing, and developing online content strategies for businesses.
Sarita is the author of two eBooks that explore the world of social media marketing: Build Your Brand With Pinterest, and Instagram: How a Photo-Sharing App Achieved a $1 Billion Buyout in 18 Months.
Technology
Sarita's fascination with web design and online technology began as a university student studying information systems and human behavior, learning how to design websites and technology systems based on how we process information. She enjoys writing about user engagement, user experience, website navigation and design issues, responsive design and mobility first, as well as the business side of web design and development. Her work appears online at Speckyboy Magazine, WebDesign.org, and Web Designer Depot.
Reading and Literacy
Sarita's passions for reading and literacy are reflected in her choice of volunteer positions. As a two-term board member of a local literacy council that provides tutoring services for local residents, Sarita was instrumental in promoting a partnership between the city library and the council. A long-time member of the Burlington Public Library's original book club, Sarita was thrilled to serve on the selection committee for One Book One Burlington, a city-wide book club that encourage the love of reading among all.
Adult and Online Education
Sarita graduated from the University of Guelph where she studied psychology and computer science. Starting and completing a university degree as an adult learner and single mother with two small children in tow, she understands the challenges facing mature students today.
Parenting
Parenting six children ranging in age from 22 years down to 22 months is an exciting and rewarding part of Sarita's life. Time management for working families, blended families, the challenges of large families and dealing with teenagers and young adults are all issues near and dear to Sarita's heart.
Camping and Outdoor Life
As a third-generation camper, Sarita has spent a life-time tent and trailer camping across most of Ontario, as well as New York State and New Jersey. She is an expert at organizing and packing for camping trips, outdoor cooking, and outdoor activities for kids of all ages.
Cooking
Cooking and baking are two of Sarita's favorite hobbies, much to her family's delight. As the owner of www.avamum.com she develops recipes and articles on feeding families frugal and healthy meals, as well as sharing other useful information for families.
Crafts
With over thirty-five years of knitting, crocheting, quilting and cross-stitching experience, Sarita has crafted items for every member of her family! She enjoys developing new knitting patterns, discovering new quiltng techniques, and once spent over three hours in a knitting store while her family shopped at the mall.
Most Recent Contributions by Sarita Harbour
All Contributions by Sarita Harbour