If you're looking for a memorable gift-giving experience, consider giving a present for each of The Twelve Days of Christmas. Ideas can be geared towards both kids and adults and are perfect for anyone on your gift giving list!
Twelve Days of Gift Giving Ideas
When searching for gift ideas for The Twelve Days of Christmas, keep in mind your budget as well as the recipient's personal preferences. Use this list of gift ideas for each day as a starting point for your own Christmas shopping.
A Partridge in a Pear Tree
There are quite a few thoughtful gift ideas that can be paired to illustrate the concept of a partridge in a pear tree. Examples of items to consider include:
Two Turtledoves
Provide that special someone with dove theme gifts to illustrate the concept of the second day of Christmas. Choices include:
Three French Hens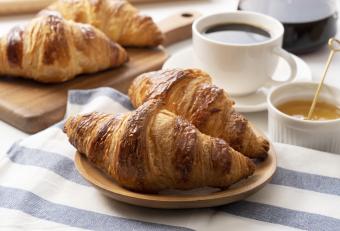 Combine France and hen-themed gifts to bring a smile to that special someone's face on the third day of Christmas. Options include:
Four Calling Birds
Did you know that The Twelve Days of Christmas is believed to have originally referenced colly birds? This term refers to blackbirds, so keep that in mind when selecting gifts for the fourth day of Christmas.
Five Golden Rings
Jewelry is an obvious choice for the fifth day of Christmas, but it's not the only option. Consider these selections:
Six Geese a Laying
For the sixth day of Christmas, combine geese and egg theme items. Consider these interesting options:
Seven Swans a Swimming
Follow up your day-six geese theme gifts with day-seven swan items. Consider these festive options:
Eight Maids a Milking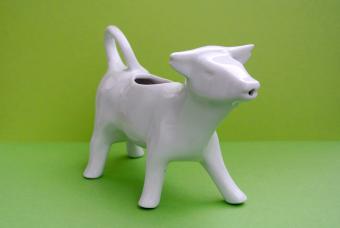 There are a lot of possibilities for the eighth day of Christmas, including themed selections focused on cows, milk, and maids.
Nine Ladies Dancing
There's definitely no shortage of dancing themed gift ideas. Here are a variety of fun options.
Canvas tote bag with image of nine ladies dancing
Dancing girl garden sculptures
The latest Just Dance video game
Dirty Dancing DVD or soundtrack
A pair of ballet slippers
A gift certificate for dance lessons at a local dance studio
Tickets to see a live dance performance in your area, such as The Nutcracker Ballet
Ten Lords a Leaping
By the tenth day, your true love is sure to be really excited to see what fun gift(s) you have chosen. With the selections below, they definitely won't be disappointed!
Eleven Pipers Piping
You might need to get a little creative for the 11th day of Christmas, especially if there is a noise ordinance where your true love lives. Consider these options:
Twelve Drummers Drumming
Make a lasting impression with the item(s) you choose for the last day of Christmas. Get creative with these options:
Prolong Gift Giving Joy
When you give a gift for each of The Twelve Days of Christmas, you prolong the joy of gift giving and build anticipation for the big day. Whether you choose to give family or individual gifts, expensive or inexpensive presents, by incorporating The Twelve Days of Christmas into your holiday, you're sure to create happy memories and establish a lasting holiday tradition.