Jacqueline Dautaj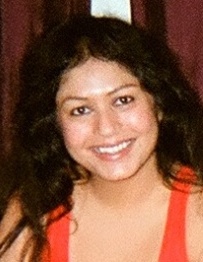 Educational and Professional Background
Jacqueline Dautaj (pronounced Da-ooh-tie) is a proud graduate of John Jay College of Criminal Justice with a degree in Forensic Psychology. A former NYC Teaching Fellow, an English private instructor and a Program Coordinator at Queensborough Community College, Jacqueline honed both her writing and counseling skills working with young adults.
Personal Passions
What's life without passion? Luckily, Jackie has many!
Astrology
An expert in astrology, Jackie is a certified astrologer through The Astrology Career Institute and is a member of the National Council for Geocosmic Research (NCGR). With a deep love for all things esoteric, her goal is to help others understand the ancient techniques of astrology in a fun, simple, and comprehensive way. This way each individual can see the inherent beauty and uniqueness of their own life.
From there, it's her wish that each person uses these techniques to welcome new and exciting opportunities, to improve the quality of their lives, and to find true happiness.
Fashion
No matter what path you take towards happiness and enlightenment, when you get there, you'll want to look good! That's why Jackie is so keen on making sure you have the right hair style, hair color, makeup, and of course, accessories. This way, you can meet your destiny in style.
Psychology
You've aligned yourself with the stars, and look absolutely ravishing, but without peace of mind, what good is it? Here, Jackie uses her extensive psychological background to discuss the issue of stress management. From dealing with work stress to holiday stress to anger issues, she's got you covered. After all, strong mind, strong body, strong life.
Keep on Sharing
No matter what topic Jackie delves into, with her diverse background, love of different cultures and an intense drive towards higher education, Jackie continues to learn and share her knowledge through writing thoughtful, well informed, and articulate pieces for the online community.
Most Recent Contributions by Jacqueline Dautaj
All Contributions by Jacqueline Dautaj