Eliza Martinez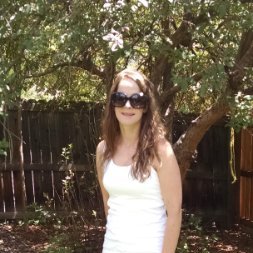 Eliza is married and the mom of three boys. She has been a freelance writer for more than ten years and has written about a variety of topics, though kids and parenting are a couple of her favorites. In her spare time, Eliza enjoys spending time with her family, sewing, cooking, reading and of course, looking at Pinterest. Eliza attended undergraduate school at the University of Colorado in Boulder and went to graduate school at Regis University.
Baby
In addition to raising three kids during the baby years, Eliza has written hundreds of articles on all things baby. This includes clothing, nurseries, safety, feeding, health, nutrition, pregnancy, birth, newborn, colic, illness and ways to boost development. She studied early childhood development in college as part of the curriculum for getting her Master's degree in psychology. Navigating the baby years with her kids gives her plenty to offer in regards to cloth versus disposable diapers, choosing healthy foods, finding age-appropriate books and toys to entertain little ones and watching for milestones. Also, Eliza suffered from postpartum anxiety, and understands how it's treated and how it can affect the mother-baby relationship if left untreated.
Kids
Eliza is very active at her kids' school. She volunteers with the Boy Scouts of America and works in the classroom helping kids with reading, math and writing. In addition, she helps organize parties and events at the school.
Eliza has worked in a residential treatment facility monitoring mental health conditions, family visits, schoolwork and interactions with peers. She also has experience writing about childhood illnesses, development, education, nutrition, exercise, wellness, homework and school subjects, mental health and family fun.
Eliza has lots to offer in terms to helping kids with homework, helping them make friends and getting through teasing and fights with friends. She has experience teaching kids to read and write. In addition, her middle son is gluten-free, so she's well versed in navigating the grocery store, the school cafeteria, restaurants and parties with food allergies or intolerances. She has studied, advised and written for parents about working with dietary restrictions.
Teens
Eliza studied nutrition and eating disorders in graduate school and is well versed on these subjects for teens. She holds a Master's degree in psychology, which she obtained after three years of studying eating disorders and nutrition. Eliza wrote her Master's thesis on the federal school lunch program. In addition, she has written extensively on teen school issues, bullying, self image, mental health, wellness, general health exercise, fun for teens, fostering a healthy school environment, making friends, relationships and interacting with parents. The teen years are hard, and Eliza likes to think she can help families get through them by advising, writing and talking about these subjects.
Crafting
Eliza is also a crafter. She enjoys sewing, beadwork, paper crafts, painting and fabric crafts. Eliza enjoys working with premade patterns, but has also created many of her own for sewing items that include bibs, children's costumes and cloth napkins. In addition to her own crafting pursuits, Eliza also plans and implements crafts for her own children as well as the children she works with in the school setting. She is well versed in choosing crafts that are appropriate to a specific age group. Eliza also enjoys trying out new crafts to share with friends and family.



Nutrition
A large portion of Eliza's graduate school coursework encompassed nutrition. She studied eating disorders as they relate to children and teens and also studied nutrition concepts. Her graduate thesis is written on the federal school lunch program and she continues to follow the topic as a way to keep up with changes to policy and guidelines. In addition, Eliza has a child who eats gluten-free. She collaborated with the experts at Everyday Health to create a section geared toward parents starting out on the gluten-free diet. This includes a fun and conversational group of articles that take the guesswork out of choosing foods, eating out and shopping for parents with gluten-free kids. Eliza has taken several courses in nutrition, including the basics and the anthroplogy of nutrition. She is also experienced in tracking food intake, mapping it out as it compares to dietary needs and has worked as a menu planner for a couple of clients looking to eat healthier and lose weight.
Most Recent Contributions by Eliza Martinez
All Contributions by Eliza Martinez