Patricia Lantz C.Ht.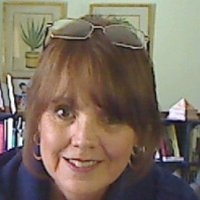 Patricia Lantz is an astrologer, hypnotherapist, tarot reader, and freelance writer who has written articles on many topics but has specific expertise in astrology, spirituality, metaphysics, behavior modification and soul healing.
Astrology and PsychoSpiritual
Patricia has written articles about current events, people and celebrities through the lens of astrology for both StarIQ and as the Atlanta Astrology Examiner. She also had a monthly column in the Atlanta Astrological Society's print newsletter, The Atlanta Astrologer, in which she explored the use of the birth chart as a developmental tool for children.
More recently, she was Editor of Astrology and writer for AllThingsHealing.com, a site dedicated the healing of mind, body, and spirit. She currently writes Daily Astro-Inspirations that are meant to help her clients and friends understand and align their mind, body, and spirit with the unique soul vibration of each passing day.
Although Patricia has always had an interest in understanding why people are the way they are and why they do the things they do, it was during a time of personal crisis that she began studying astrology. Amazed at the insight she got into her own life and the soul healing that resulted, she began viewing life's complications not as problems, but as gateways to greater understanding. Eventually, she wanted to share that understanding and the PsychoSpiritual healing approach it offered with others. Patricia has been a counseling astrologer for 25 years
People and Places
Patricia truly considers her life to be an adventure in the human experience of living. As she moved from the windswept prairies of Wyoming to the coal mines and steel mills of the Ohio Valley, to the lovely mountains and shoreline of New England and finally on to the hot and humid deep South, with many shorter stops along the way, she came to realize the great diversity in life. Her innate curiosity led her to ask questions, broaden her vision and find the extraordinary in the ordinary.
As a National People and Places Examiner for examiner.com, she was able to write about a variety of topics and share her unique perspective on the people, places, and events that peaked her curiosity with her readers.
Hypnotherapy, Behavior Modification and Past Life Regression
Patricia is a graduate of Hypnosis Motivation Institute, which is the first nationally accredited college of hypnotherapy in the United States. She also received a diploma in handwriting analysis and in Past Life Regression from HMI. She is a member of The American Hypnosis Association. The focus of her hypnotherapy practice is on helping clients make positive behavioral changes in their lives. As one of the Holistic Health Examiners on Examiner.com, she shared her expertise on hypnosis, behavior modification, and past life regression.
Additional Information
Patricia lives in Atlanta Georgia but provides astrological services to clients throughout the United States. To learn more please visit her page on findanastrologer.com. Also, please like and follow her Daily Astro-Inspirations on Facebook.
Most Recent Contributions by Patricia Lantz C.Ht.
All Contributions by Patricia Lantz C.Ht.