Paula H. Cookson LCSW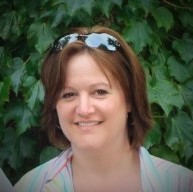 Mental Health
Paula H. Cookson, LCSW is a psychotherapist and freelance writer who lives and works in Maine.
Paula uses Cognitive Behavioral Therapy, Motivational Interviewing and Acceptance and Commitment Therapy in her work with clients.
She self-published two adult coloring and wellness books during 2016 and continues to enjoy drawing abstract design as a stress reliever.
Most Recent Contributions by Paula H. Cookson LCSW
All Contributions by Paula H. Cookson LCSW