From surefire gifts to family trips, there are so many ways to celebrate six decades on this planet. These 60th birthday party ideas are guaranteed to make this milestone birthday the best one ever, whether you're having a huge bash or a small family event.
Light Some Fireworks
Fireworks are the ultimate unique way to celebrate a 60th birthday. Your options for on-the-ground vs. air displays may be limited by where you live, but there are so many choices either way. Light them off just after dark when everyone can enjoy them with the guest of honor. This is a great 60th birthday idea for dads and anyone who loves the adventure of lighting off a few Roman candles.
Hold a 60th Birthday Party Photoshoot
Milestones deserve to be remembered, and a 60th birthday is a pretty big deal. Hire a professional photographer or take your own pictures with a fun backdrop. You can set up a photo booth with a big number 60 in balloons, lots of great props, and even some costumes. Don't forget a crown for the birthday boy or girl.
Take Your Party on the Road
Everyone loves a road trip, and a 60th birthday party is the perfect time to take one. This can be an amazing way to visit friends and family around the country, allowing everyone to be part of the party, even if they don't live nearby. Plan an itinerary the guest of honor will love with lots of stops to celebrate along the way. Consider renting a fun car like a convertible for even more excitement.
Have a 1960s-Themed Party
A party with a 1960s theme can be a groovy way to celebrate six decades. Start with the music of the 1960s, making a playlist of everything from the Beatles to the Beach Boys. Tell everyone you invite to dress in their favorite 60s attire and serve foods that defined the decade like dip made with onion soup mix, Jello salads, and pigs in a blanket.
Gaze at the Night Sky
For a unique 60th birthday party idea, go star-gazing as a group. Pick a location away from city lights and have everyone meet there. This can make an amazing surprise party for the guest of honor. You'll need plenty of hot drinks and cozy blankets to keep everyone warm, plus a great playlist of music the birthday person loves. Don't forget to bring along a beautiful 60th birthday cake too.
Hold a Wine Tasting
Is the guest of honor a vinophile? If they love wine tasting, you can have an entire birthday party around this theme. Have a blind wine tasting party where you cover all the labels with special 60th birthday messages and rate your favorites. Serve snacks like cheese and crackers or bread with tapenade.
Learn Something New at the Party
A 60th birthday is the perfect time to learn a new skill, and you can make the entire party about that. Choose something the guest of honor enjoys, such as cooking, crafting, art, or rock climbing, and have a session of lessons for the entire group. Everyone can share in the joy of learning something new, and it makes a memorable celebration.
Hire a Live Band
Sure, you can make a playlist or hire a DJ, but a 60th birthday party is a pretty big deal. If there's a particular kind of music the birthday person enjoys, hire a live band to perform that. This works especially well for an outdoor event, giving you a chance to do a music festival-themed party. Lay out blankets for people to sit on and have a buffet of grilled foods and salads that are easy to eat picnic-style.
Take a World Tour at the Buffet Table
While a spin around the world would be fun, it's not always possible to take a major trip. Instead, have an around-the-world buffet at your 60th birthday party. Serve foods from all over the world, labeling each one with what it is and where it's from. This can work super well as a potluck too, with each guest bringing a dish from a different country.
Share 60 Great Memories
Sixty is a pretty awesome number, and you can celebrate it by having guests collectively come up with 60 great moments they've shared with the birthday person. While you're eating dinner or cake, everyone can take turns sharing their favorite hilarious stories or touching memories. Bonus points if you record the whole thing so everyone can enjoy it again later.
Surprise Them With a Secret Guest
If a family member or important friend lives far away, a 60th birthday party can be the ideal time to arrange a surprise visit. You can make the whole party a surprise or just have the special guest walk in unexpectedly. This works especially well if you hold the party at a restaurant or other away-from-home location, since the appearance of the guest will be even more unexpected.
Embrace the Adventure
If there's something kind of crazy the guest of honor hasn't done yet, a 60th birthday party can be the ultimate time to do it. Think skydiving, wind surfing, hot air balloon rides, and ziplines - pretty much anything that's scary but fun at the same time. A major adventure like this can make the 60th birthday totally unique and unforgettable.
Celebrate With Sparkle
Diamonds are the traditional 60th birthday gift, and there's nothing wrong with that tradition (after all, who doesn't love diamonds?). You can also give the tradition a twist and make the entire birthday party about sparkle. Instruct guests to wear glittering clothing. Decorate with sequins and tinsel. You can even use crystal glasses to hold champagne. The whole thing will feel fancy and fun.
Camp Your Heart Out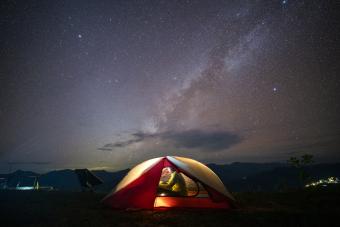 If the person's 60th birthday falls during the warmer months of the year, a camping trip can be a wonderful way to celebrate. Not into tent camping? Rent an RV and hit the state and national parks. For the actual birthday celebration, grill something special and have a cake from a local bakery.
Take a Local Tour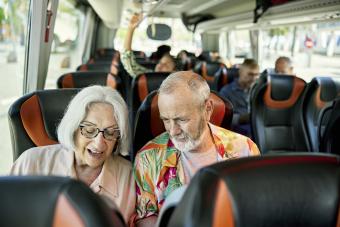 Sixty is perfect for a stay-cation too. Take a look around your town as if you were visiting it. What do people do for fun when they come there? Think local river boat cruises, train rides, scenic tours, and airplane rides. A 60th birthday party is a great reason to revel in the joys of being a local.
Make the Party Meaningful and Memorable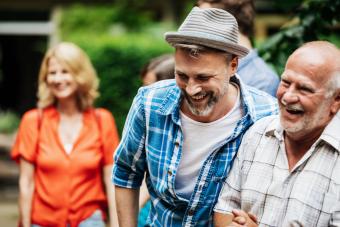 The key to planning a successful 60th is picking an activity or event that really fits the personality of the guest of honor. Everyone is different, and if you choose a unique birthday party idea that fits, the milestone will be meaningful and memorable.