Far more than just a tool to tell guests where they should sit at the table, Thanksgiving place cards can also help set the style for your turkey day dinner. There are lots of ways to make them creative and cool, from customizing beautiful printable designs to trying your hand at some simple calligraphy. Place cards come in lots of gorgeous and unique styles, so there's definitely one that will fit the tone of your get together.
Printable Thanksgiving Place Cards to Customize
A great printable is a starting point for a custom place card that your guests will really love. Download the file, add the names, and print it out. Alternatively, you can print it blank and add the names by hand for a personalized touch.
Click on any printable and download the PDF. If you run into trouble, this handy guide will help.
Fall Wreath Circle Card
This simple circular place card makes a great option for setting your turkey day table. The colors will coordinate with almost any dinnerware, and you can customize the text to include the names of everyone who will be there. All you have to do is print them out on cardstock, cut them out, and lay them at each place setting on the big day.
Seat Back Place Card
You don't have to put place cards on the table at Thanksgiving. In fact, one fun alternative that leaves space open at the table is attaching the place cards to the backs of seats. You can use these printable fall watercolor place cards this way.
Customize them with the names of your guests, print them out on card stock, and use a hole punch to make two holes at the top corners as marked. Then, tie pretty ribbon onto each corner and tie the place cards to the backs of chairs.
Tie-on Place Tag
Another fun way to display cards at your Thanksgiving place settings is to tie them on as tags. This pretty printable design is easy to customize by printing on your choice of colored card stock. You can customize with the person's name and then print on any color that will match your china and linens. The font is casual and fun too.
Print out the card and then cut it out. Punch a hole in the spot marked and tie on a piece of twine or ribbon. When you're ready to set the table, tie the card onto the napkin, silverware, wine glass stem, or anywhere else you like.
Pumpkin Tent Card
A classic shape for any place card, the tent card is simple to make and display. This printable design features a watercolor pumpkin and your guest's name written in a pretty font. Print on white or ivory card stock.
There are lots of ways to customize this card to make it unique. For example, add a second color of paper to the back of the card so it can peek through from the inside of the tent. You can also use dark ink to help the edges of the card stand out.
Herb-Holding Place Card
A wonderful and unique place card idea is to have a slot in the card where you can insert an herb sprig or flower. This simple printable design allows lots of room for customization, since you can print it on any color of card stock to match your Thanksgiving table decorations. Enter your guests' names before printing or print them blank and hand-write the names.
Thanksgiving herbs like sage and rosemary work beautifully for this type of place card. They will smell delicious and offer a tactile experience for guests. You can also use a flower that matches your centerpiece or dishes.
Wrap-Around Ribbon Place Card
The shape of this simple place card makes it really versatile for your holiday table. You can print it on any color of paper you like. Lighter weight paper works better for this design, since you'll need to fold it back on itself to attach it. Your guests' names are printed in a pretty font.
This simple ribbon design attaches to almost anything with a piece of double-sided tape. You can wrap it around silverware, napkins, glasses, straws, or anything else. You can also use it to turn a miniature pumpkin into a place card holder; simply wrap the ribbon place card around the stem.
Personalized Napkin Holder Place Card
This Thanksgiving place card doubles as a napkin holder, and it offers a sophisticated option for your table. You can personalize it with your guests' names, and the pretty fall design will make everyone smile.
This place holder works with both paper and cloth napkins. You can trim the length to fit if your napkin is smaller than normal. Use a piece of double-sided tape to attach it to itself in the back and lay the napkin and place card on top of each plate on your holiday table.
More Ideas for Thanksgiving Place Cards to Impress
There are so many ways to use name cards to add style and beauty to your Thanksgiving place settings and help your guests know where to sit. Try one of these options.
Chalkboard Name Card
Use black cardstock cut into small rectangles to make chalkboard-style place cards for your Thanksgiving table or paint wooden tags with black chalkboard paint. Use a white marker to write the names and a holiday message if you choose.
Leaf Tag Place Card
For a simple and fun place card, tie a plain tag onto the prettiest fall leaf you can find. Each place setting will have a unique leaf, and you can use your best handwriting to add the guest's name to each tag. This nod to nature will make everyone happy.
White Pumpkins With Names
Instead of a paper place card, you can also paint guests' names on white pumpkins. Use a simple acrylic paint, making sure the surface of the pumpkin is dry first. When the names are dry, place a pumpkin at each place setting. This will be an adorable, three-dimensional cue for where to sit.
Personalized Place Mats
Place mats can be a fun and festive addition to any Thanksgiving table, and you can use them as place cards too. If you're making your own placemats by stenciling them with leaves, this can be an engaging craft for the whole family. Simply use fabric markers or paint pens to write each person's name on a placemat. You can use them year after year if you have the same group every time.
Names Written on Ribbons
A simple way to tell guests where to sit is to use white ribbons or strips of fabric as napkin rings. Tie the ribbon around the napkin and leave the ends long. Then write each name on the white ribbons.
Fabric Tags for Place Cards
Make your own fabric place cards by sewing two pieces of canvas together. You can embroider the names if you have the time, but it also works to write them on with a fabric marker. Sew a ribbon on each tag and tie it on the napkin, wine glass, or anywhere else you like.
Creative Place Card Holders
You can lay a place card on a plate, lean it against a wine glass, or tie it to a napkin. However, it can also be really fun to use creative ideas for place card holders. Try spray painting playful toy figures to support the place cards or propping them against little favors.
Wood Slices With Names
Paint everyone's names on slices of wood, which you can find at your local craft store. It's even better if these slices aren't uniform - different sizes, shapes, and types will give the table a natural and varied look.
Contemporary Stone Place Cards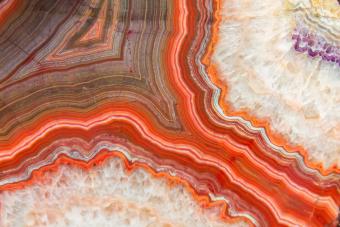 Pick up sliced stone specimens from your local rock shop and paint them with the names of everyone who will be at Thanksgiving dinner. These will look amazing sitting on top of the plates, and they can also double as a party favor everyone can use to decorate their desks or bookshelves.
Inscribed Books as Place Cards
Place a book at each spot on the Thanksgiving table and inscribe the inside cover with the person's name. You can choose titles you think they'll like or blank journals they can use throughout the year. Either way, they'll have fun opening the front covers to find their spots at the table.
Pine Cones With Tags
Pine cones are a festive holiday choice, and they're easy to find outside in the fall. Pick up a few and tie plain tags to them. You can write guests' names on the tags, along with messages of gratitude. Use pretty ribbons to tie the tags to the pine cones.
Apples With Painted Leaves
Head to the apple orchard just before Thanksgiving and pick up lots of apples with the leaves still attached. Use a paint pen to write a name on a leaf of each apple or pair of apples. Place the apples on each plate to do double duty as favors and place cards.
Personalized Fall Cookies
Everyone loves a sweet treat, especially on a holiday that's all about food. Make up a batch of fall cookies with icing and personalize them with each name. You can use tube icing to add the names if you're not super handy at decorating or even just use the first initial.
Rustic Feather Place Cards
For a casual look, gather the cutlery and napkin together in a loose bunch and tie with a piece of twine. Attach a tag-style place card and tug some feathers into the bundle. You can even glue feathers to the place card to complete this freeform and relaxed look.
Names on Sea Shells
If you live somewhere near water, bring nature indoors for your Thanksgiving celebration. Choose several shells with smooth white areas on them. Using a gold paint pen, inscribe each guest's name on a shell. These look gorgeous with all white dishes and napkins, which will set off all your classic turkey day dishes.
Vintage Thanksgiving Post Cards With Names
People used to send post cards for lots of holidays, including Thanksgiving. You can use these vintage treasures as place cards, especially if you write the name in pencil on the back. They add a touch of antique style and offer a unique alternative to the traditional options.
Savory Herb Bouquet
Gather some of the savory herbs people associate with traditional dishes and make them into a little bouquet for each Thanksgiving place setting. Sage, rosemary, and thyme are all available at most grocery stores during the season, and you can tie a plain tag to them. Write each name on the tag to create an elegant and aromatic place card.
Personalized Leaf
Rather than using a paper or cardboard card, turn a pretty leaf into a marker for each place setting at your Thanksgiving table. Simply choose a few pretty leaves and use white paint pens to write guests' names directly on each leaf. After the paint has dried, they'll be a creative way to tell guests where to sit.
Help Guests Feel Welcome and Included
Whether you choose to customize a printable place card, pick a creative idea that matches your Thanksgiving theme, or simply try your hand at transforming something from nature into a personalized place marker, there are so many ways to tell guests where they should sit at your big turkey day celebration. Ultimately, these markers help people feel welcome and included in your celebration, no matter what type of design you select.