A negroni is a carefully well-balanced cocktail, but don't assume that it's a fragile cocktail easily ruined by a splash of an extra ingredient or even with an unusual or unexpected gin. Negronis are one of my favorite cocktails, so finding the right profile and the best flavor is serious business. So I did some work to find the best gin for any negroni.
10 Best Gins for Your Negroni: Finding Your Taste
---
Most Approachable:
Fords Gin
Best pick for those that want a neutral, original Negroni.
Read more.
---
For those that want a comforting, familiar gin for their cocktail.
Read more.
---
A revolutionary gin, made with honey for distinctive sweetness and flavor.
Read more.
---
The ideal gin for that London Dry gin taste.
Read more.
---
This unique gin packs in 47 botanicals from a surprising geographical location.
Read more.
---
For those that want that botanical flavor.
Read more.
---
Plymouth-style gin is produced by a single distillery, and it's also one of the oldest.
Read more.
---
For those looking for an earthier gin with an aromatic presence.
Read more.
---
Best Japanese Gin:
Roku Gin
A smooth sipping, new school gin from Japan.
Read more.
---
For those who want a rich and herbaceous yet dry gin.
Read more.
The beauty of Bombay Sapphire is its ability to blend and mix with a host of ingredients. Its juniper and botanical flavors will always shine through, in all the right ways, particularly in a negroni.
The botanicals are handpicked by the distillery, where they're then infused with the spirit, giving Bombay that signature and heartwarming gin thanks to the light peppery notes woven with soft almond.
What We Like
Flavorful without overpowering the cocktail
Some non-traditional notes make it stand out
What We Don't
Might not be traditionally dry enough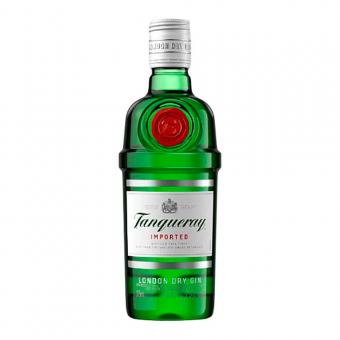 Tanqueray London Dry Gin
Tanqueray London Dry Gin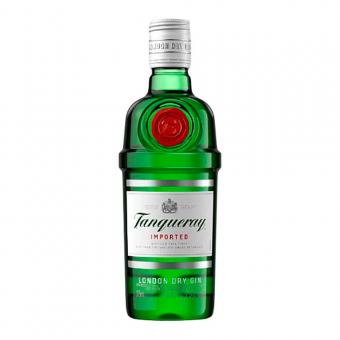 Tanqueray gin is a household name, as it's been around for nearly 200 years. Its well-balanced flavor and dry finish are beloved among gin drinkers. With notes of juniper, coriander, and licorice, its herbaceous palate complements the sweet vermouth and Campari.
Tanqueray has a distinctive taste, so there's no hiding that this gin is present, but it keeps the Campari from dominating the classic cocktail.
What We Like
Makes a well-balanced negroni
What We Don't
Could be too dry for some
Distinctive flavor could be overpowering
Distilled in custom-built stills, Barr Hill is a juniper-forward gin, with a floral flavor boosted by the raw honey used in the distillation process. The result is a distinctive gin with just a touch of sweetness.
It's a simply made gin, skipping the long list of botanicals, to reimagine a light and floral gin, verging on playful, and it has been done so quite successfully.
What We Like
Gives Negronis a floral, spring taste
What We Don't
Skips the traditional gin flavors
Could be too sweet for some
Beefeater is a household name, its juniper and citrus flavors are known around the world. Made up of nine botanicals, this is the quintessential London dry gin. Perhaps not for the new gin drinkers, but a welcoming friend for those that are experienced.
Still made today using the original recipe from 200 years ago, it has a bold juniper flavor with notes of lemon zest and orange lurking just below the surface, a smooth and traditional flavor lingering after each sip.
What We Like
Traditional London dry taste
Notes of orange and lemon
What We Don't
May not like the citrus notes
Could be too juniper-forward for some
Distilled in the Black Forest in Germany, this gin uses 47 botanicals in its recipe, and its name gives a nod to this fact. The recipe is a secret, shared between just two people, and it continues to be made by hand with fresh ingredients.
The recipe results in a gin with floral flavors, tangy citrus notes, and a peppery whisper, all while juniper shines through to remind you that this is a gin at heart. Despite these complex and original flavors, the gin remains balanced and tasteful.
What We Don't
May desire more citrus notes
With flavors of orange and juniper, as well as subtle floral notes, Fords gin is already a well-rounded gin before it even meets the vermouth and Campari in the glass.
With a total of nine botanicals that it brings to the table, it's not lacking in flavor, but it's certainly not overwhelming as some gins can be. It holds its own and makes a beautifully balanced Negroni.
What We Like
Traditionally flavored gin
A neutral palette means well-balanced Negroni
What We Don't
May want a more distinctive flavor
Plymouth-style gin is typically a lighter gin, with more citrus-forward notes than its traditional counterparts. True Plymouth gin can only be produced at one distillery, making their recipe unable to be reproduced or copied anywhere else in the world.
The distillery uses the same blend of botanicals since the mid-1900s, the recipe having adjusted only slightly over time. The result is a smooth yet rich gin. With cardamom and coriander on the nose, along with juniper as well, it's a creamy yet full-bodied gin, with a crisp and fresh finish.
What We Like
Full-bodied and flavorful
What We Don't
Higher ABV could put some off
Notes of sweetness and cream might not be for all
While typically well-known for smooth whiskeys, Japanese gin has started to appear on the scene. This style is well worth noticing and sipping.
Utilizing six uniquely Japanese botanicals, there's a refreshing nose of cherry blossom and green tea. There is a traditional gin palette that's offset with notes of yuzu, helping in delivering a smooth and silky sip. On the finish is a lite spice flavor, thanks to sansho pepper, lingering in the silky tones.
What We Like
New school botanical flavors blend well
What We Don't
Not the best choice for traditionalists
May not enjoy the spice flavors
Botanist gin has a whopping 22 handpicked botanicals, local to the distillery in Scotland. Of their botanicals, they include nine different types of berries, barks, and seeds to make up the flavor profile.
Its main profile of coriander, juniper, and citrus combine for an incredible tasting gin, both on its own or stirred smoothly into a negroni. The delicately sweet notes marry well with the rich and mellow flavors that warm the body on the finish.
What We Like
Subtle notes of sweetness
What We Don't
Varies from traditional gin
Notes of sweetness may not be enjoyed by some
St. George Terroir has an earthy presence, that's also heavily aromatic for a full drinking experience. With flavors of coriander, fir, and sage, St. George opts for big and unusual botanical flavors. These nontraditional botanicals are followed by bay laurel leaves and juniper berries which are vapor-infused before further distillation.
The resulting gin has woodsy notes from the fir, laurel, and sage. A hint of citrus shines through, to give an elegant balance. This gorgeous combination makes for a unique but memorable negroni.
What We Don't
Strays from traditional gin flavors
Could be too fir and juniper forward
Whether you're thinking of adding a traditional gin, London dry, Japanese, or whatever bottle catches your eye, you can't go too wrong. Luckily, there's a gin for every palette and budget when it comes to finding the best gin for a Negroni.