Sauvignon blanc. It is a shame that the world doesn't have poetry tome after tome about the beauty and perfection of this wine. Never too sweet, never too acidic, just the right amount of citrus, and even a touch of oaky flavors, sauvignon blanc is the secret (or not-so-secret) star of the wine world. Move over pinot grigio and riesling, sauv blanc is stepping into the limelight.
New Harbor Sauvignon Blanc
Marlborough's New Harbor sauvignon blanc from New Zealand is not only gorgeously aromatic, but it has notes of tropical fruit, freshly cut grass, and a hint of minerality. This sauv blanc is crisp, light, and the perfect wine to keep on hand for guests, or when you want to break out a wine to go with your takeout that isn't going to break the bank. It costs under $15.
Oyster Bay Sauvignon Blanc
From the same vineyard as New Harbor comes Oyster Bay sauvignon blanc. At around $15 per bottle, it's light and dry, yet bright, crisp, and fresh. It's a citrus wine lover's dream. Tropical fruit notes make this drier sauv blanc a well-balanced glass of wine for snowy Tuesdays or Sunday nights as you watch the sunset.
Drylands Sauvignon Blanc
Everyone say thank you to New Zealand for their endless options of delicious, affordable sauv blanc, including the Drylands sauvignon blanc. It's just as light and dry as you'd expect and has a hefty dose of citrus zest and a soft wisp of elderflower on the nose. For around $17 per bottle, it's crisp, refreshing, and floral.
Mulderbosch Sauvignon Blanc
A quick jet and you're off to South Africa to indulge in your next bottle - Mulderbosch sauvignon blanc ($15). Fresh and vibrant, with notes of citrus and green figs, it's herbaceous, yet the citrus makes this a crisp and balanced wine.
De Martino Sauvignon Blanc
Don't be fooled by the De Martino sauvignon blanc bottle. At first glance, you may think there's a red wine hiding inside. Instead, you'll find an under-$15 Chilean sauvignon blanc with notes of tropical fruit, a medium body, and a long finish.
Gaspard Sauvignon Blanc
From France, imbibe in Gaspard Sauvignon blanc ($20) with its grassy notes, hints of lemon verbena, and soft flavors that won't overpower the moment or your food. Crisp and vibrant, it'll be a new classic in your house instantly.
Frenzy Sauvignon Blanc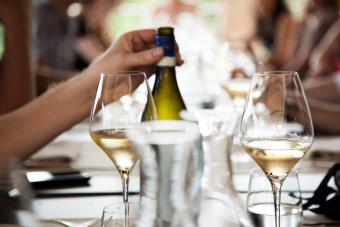 Pop open a bottle of something a little different. Frenzy sauvignon blanc ($17) has a minerality-forward flavor, with stone fruit notes and herbal aromas to bring you something that's just different enough without leaving the classic sauv blanc flavors behind. Hints of lime and fresh-cut grass make this a safe way to try something new.
Matua Sauvignon Blanc
If your only introduction to Matua sauvignon blanc is how much your mom and her friends love it, don't make any assumptions. It's still dry but is a touch sweeter than other sauv blancs you might know and love. Don't worry, this wine is still fresh and crisp with citrus notes and even bolder tropical flavors. Best of all, it's affordable at around $10 per bottle.
Shaw + Smith Sauvignon Blanc
With bold character of pink grapefruit, Shaw + Smith sauv blanc ($25) is a medium-bodied sauvignon blanc that's just different enough from other citrus-forward wines without alienating itself from discerning palates. With a bold finish, it's still somehow light enough to be an everyday or afternoon wine.
Kim Crawford Sauvignon Blanc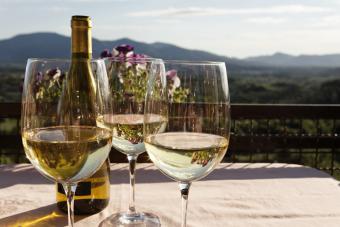 If you're looking for an affordable ($12) sauvignon blanc that's crisp, fresh, and a little fruity, Kim Crawford sauvignon blanc will check all the boxes. Tropical fruits make this a juicy wine with memorable and bright citrus notes. You might want to buy more than one bottle.
Sauvignon Blancs to Fall in Love With
Stock your cupboards with sauvignon blanc - citrusy, sharp, crisp, juicy, sauvignon blancs. And if you're stuck with the problem of not being able to decide which bottle to bring home, why not grab a few and make your own wine tasting? Yes, this means you can cancel those plans you've been dreading.