Anyone who has scored a designer jacket for $20 knows just how good it feels to find something ultra valuable at a thrift store or flea market. If you need a little inspo for your next thrifting mission, check out some of the best thrift store finds in history. These treasures are worth thousands or even millions of dollars, and most of the time, someone bought them for less than 50 bucks.
$5 Million Tintype Photo of Billy the Kid
Tintypes are photos made on metal, and they were one of the primary forms of photography during the last half of the 19th century. Most are valuable, but they can be worth a lot if you find one depicting something unique or someone famous. One $2 thrift store find did just that: it was a picture of famed outlaw Billy the Kid playing croquet with friends. This unique picture turned out to be worth $5 million.
Flea Market Necklace Worth $300,000
A Philadelphia woman was hitting her local flea market and found a "tribal" style necklace she really loved. The bold design caught her eye, and the $15 price tag sealed the deal. Then a few years later, she went to an Alexander Calder jewelry exhibit at the Philadelphia Museum of Art and recognized the style of the famous sculptor. Turns out she had an original Alexander Calder necklace made in 1938. It's worth $300,000.
Quick Tip
Any thrifter with a little experience knows that if you love something, you should snap it up before someone else does. But your good taste might also be a sign of value. If you love something, chances are other people will too (and they may be willing to pay for it).
Hidden Copy of the Declaration of Independance Worth $2.4 Million
How amazing would it be to buy a thrift store picture frame with an old print in it and find an ancient, hidden copy of the Declaration of Independence? Back in 1991, an unidentified man bought a frame at a thrift store for $4, planning to remove the country scene in it and reuse the frame. Behind the old painting, he found a folded copy of the Declaration of Independence, one of only a handful of original printed copies dated 1776. It sold for $2.4 million at auction.
Quick Tip
Even if there hadn't been a hidden Revolutionary War document in this painting, the frame probably was valuable. Antique picture frames, especially those made of wood or with gilt in good condition, can be worth a lot. If you see one for under $20, you're probably looking at a deal.
$33 Million Rare Golden Fabergé Egg
You've heard of the intricate and beautifully decorated eggs made by the Russian House of Fabergé. Only a few exist, and they're worth millions. One turned up in a jumble sale or flea market where a man paid $14,000 for it. This might seem like a lot, but the buyer got a heck of a deal. He tried selling it to jewelers and scrap metal dealers, but no one was willing to buy it for his price. Then he did some searching and found that it was a rare Fabergé egg. It was appraised at about $33 million.
Ansel Adams Negatives Worth $200 Million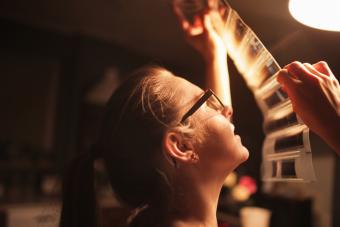 Back in the 1940s, a man bought a box of old photographic negatives from an LA salvage warehouse for only $45. The box contained images of Yosemite National Park, and the man had worked there in his youth. After looking through the box, he discovered that two of the glass negatives were by legendary American photographer Ansel Adams. Turns out they were worth $200 million.
Quick Tip
Photographic negatives can be worth a lot, even if you don't know the photographer (yet). In 2007, a historian bought the contents of a storage locker for $380. It contained the negatives of then-unknown photographer Vivian Maier, who is now a major name in the art world.
$2 Million Andy Warhol Sketch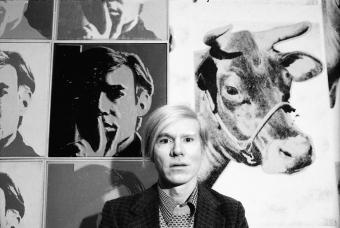 A British businessman was thrifting at garage sales in Nevada in 2012 when he came upon a small sketch. He bought it for $5. The sketch is on tattered paper and signed by artist Andy Warhol. Apparently, he made the sketch as a child of 10 or 11. Today, it's worth $2 million.
Philip Treacy Elvis Handbag Worth $450,000
A retired man in Great Britain was shopping at a thrift store when he found a handbag with a picture of Elvis Presley on it. He bought it for about $30 because he liked it, but it turned out to be by famous designer Philip Treacy. The image of Elvis was one by Andy Warhol, and the bag is worth about $450,000.
Flemish Painting From 1650 Worth $190,000
A grandfather and retired antique dealer spotted a lovely antique framed painting at his local Goodwill and bought it for $3. He knew it was probably an antique and figured he could sell it online for around $200. He took it on Antiques Roadshow and later found out it was a Flemish painting from 1650 that was valued at $190,000.
John Bartlam Antique Teapot Worth $806,000
Bought for about $20 in a bargain sale online, an antique teapot turned out to be worth $806,000. The cracked blue and white china teapot was made 250 years ago by British potter John Bartlam and is one of few of his pieces that survive. Auctioneers Wooley and Wallis sold it for $806,000 in 2018.
$390,000 John Constable Painting
A junk auction purchase of $46 turned out to be worth much more. A man picked up a tiny painting as part of an auction lot and put it aside. Later, his son looked into it in more detail and found it was signed by famous artist John Constable. The tiny postcard-sized painting is worth $390,000.
What the Best Thrift Store Finds Have in Common
Even though these thrifting finds range from art and photographs to jewelry and china, all these pieces have something in common: someone saw their potential. If you buy what you like, whether it's a great picture frame or a piece of jewelry you love, you're already getting a good deal. And if your taste is similar to a lot of other people's, you might also be scoring a treasure.