Donna Cosmato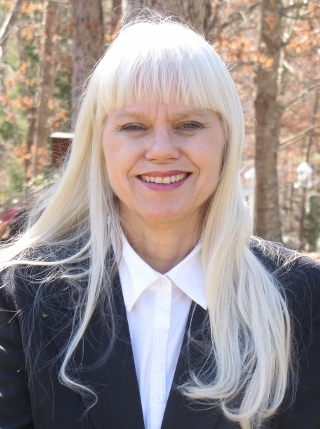 Donna Cosmato is a Certified Image Consultant with over 25 years experience in sales, primarily in the fashion and beauty industry, who writes about fashion, business, real estate, and education. As a retired Christian educator, and lay children's minister, she enjoys creating interactive Sunday school lesson plans to help children learn more about the Bible and God.
Last year, she published her first book, which she co-authored in tandem with her father-in-law, a licensed real estate broker. They hope their first time homeowners guide, Buying Your First Home? Insider Secrets You Must Know will help many individuals realize their dreams of home ownership.
Professional
She got her start in the beauty field selling Avon (and yes, she did sell door-to-door!) Her love of teaching others about good skin care and makeup application led her to a successful career in managment with Mary Kay Cosmetics, Inc. and BeautiControl. Her passion for helping others look and feel great did not stop with those accomplishments.
She has been a custom clothier for two of the world's largest custom clothing manufacturers - Tom James, Inc. and Hunt and Lords - as well as the owner of her own women's fashion clothing company. While she has a deep, rich experience base working, selling and managing in the direct selling industry, she has just as much experience in sales and management with leading companies in corporate America.
Hobbies
When she is not busy penning her next article, she enjoys crocheting, reading, gardening and music. In fact, when she was just 10, her mother put a crochet hook into her tiny hands, and the rest as is often said is history. This introduction to a time-honored craft blossomed into a lifelong love affair with crafting with colorful yarns. Her friends, family and colleagues were soon overwhelmed with gifts of clothing, afghans, baby layettes and blankets, so she has partnered with agencies such as the American Red Cross and Crisis Pregnancy Centers to create and donate handmade items for expectant mothers.
Personal
She lives with her husband and son in rural Virginia with their cantankerous Chihuahua, Jilly, and their laid-back calico cat Lucille. She is an experienced freelance writer with over 2,000 published works and available for writing assignments of all kinds.
Most Recent Contributions by Donna Cosmato
All Contributions by Donna Cosmato