Buying kids' toys has never been easier, thanks to top online toy stores that offer plenty of options. From large online retailers that have a massive selection of the most popular toys to specialty online shops that offer unique collections of carefully curated toys and games, you can find exactly what your little one is looking for online. You can also find extra perks and benefits at many of these stores, from free shipping offers to special discounts and coupons.
1. HearthSong
---
HearthSong specializes in unique toys you can't find everywhere. They earned a place on Buzzfeed's list of top places to shop for kids, and many of their products encourage creative and active play. You can find items like indoor mini golf sets, buildable chalkboard castles, unique outdoor climbers and swings, obstacle course kits, puppets, building sets, oversize plush toys, robotic and science toys, and even craft and kids' decor items.
Their clean, organized home page makes it easy to shop by category, interests, age, and hot holiday toys in the pre-Christmas season. Those looking for extra savings can browse the sale section or browse limited time discounts on select items. While standard shipping starts at about $6 and is based on price, the retailer often runs promotions, such as 20 percent off coupon codes with free shipping, to help you avoid that cost.
2. Fat Brain Toys
---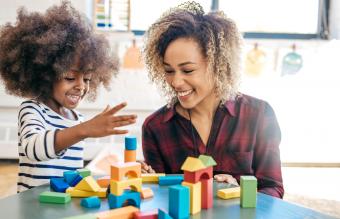 Fat Brain Toys stands as one of the top retailers that specializes in educational and learning toys, and they have a very large selection. The store has received numerous mentions as a top online toy retailer, including Buzzfeed's list, a place on The Spruce's list of most unique online stores for grandparents to shop at, and a recommendation from special needs blog Friendship Circle.
The store offers toys, games, and kits, catering to a wide range of interests like brainteaser games, history and geography toys, magnetic kits, science and nature toys, and organic and green toys. They even have a collection of classic and retro toys, along with a section dedicated to choosing toys for children with special needs (many are available in their online store). You can easily shop according to age, category, interest, best sellers, American-made items, and personalized name toys, gifts, and puzzles. They also offer a low flat rate shipping fee of just under $4 within the contiguous 48 U.S. states.
3. Crate&kids
---
Crate&kids, formerly The Land of Nod, offers kids' decor and bedding, but they also offer a large collection of toys and games that stand out for their uniqueness and quality. PopSugar had named The Land of Nod one of the top five coolest places to shop for kids, praising the exclusive and unique items the store offers including tents, dress up and pretend play toys, dolls, wooden block sets, puzzles, toy vehicles, creative baby toys, ride on toys, vehicles, arts and crafts, and more. Crate&kids plans to keep offering the same quality of toys and bedding.
Many of the products available from The Land of Nod were only sold there, so you could find some special items that weren't available at mass merchants. The toys sold there also stood out for their high quality construction, attention to detail, and pleasing aesthetic. Under Crate&kids, the prices still reflect the high quality of the toys, and you can find sales on specific items or categories, as well as coupon codes that can help you save. Sign up to receive emails and save 10% on your first order.
4. Tin Toy Arcade
---
If you are in the market for vintage and classic toys, consider Tin Toy Arcade. They not only are have a rating of A+ with the Better Business Bureau, but also have a high customer satisfaction rating, with a 4.7 out of 5 stars according to reviews on Shopper Approved, with over 30,000 reviews to date. With a large inventory of classic toys, retro toys and sets, unique gifts, and novelties, you can find something a little different for the child (or kid at heart) on your list. In addition to fun toys like tin robots, sock monkeys, cap guns, magic sets, wind-up toys, slinky toys, and vintage board games, you can also find fun small toys or stocking stuffers, like retro candy, paddle toys and clackers, and yo-yos.
Find the right items at Tin Toy Arcade by browsing according to age, type, or specials. Items normally ship at a flat rate of just under $8, however, you can also find free shipping from time to time, (such as free shipping with any order of $35 or more). Many items are also discounted directly on the website, so you can save without worrying about coupons or promo codes.
5. Fishpond
---
Fishpond not only made The Spruce's list of the best online toy stores that offer free shipping, but it also stands out for its large selection and low prices, offering over a million toys for a wide range of ages in its online shop. Their selection includes action figures and dolls, construction toys and pretend play items, bikes and scooters, plush toys, musical toys, and a large selection of learning toys. They carry both unbranded toys that are available at lower prices and top brand names like Melissa & Doug, Star Wars, Lego, and American Girl. Many of the brand name items are also discounted, so it's easy to save.
6. Amazon
---
Amazon makes the list of top toy stores for several reasons. Not only is their sheer selection a huge bonus, but they also offer many of the most popular toys, according to U.S. News and World Reports. Thanks to Deals of the Day, Lightning Deals, special deals for Prime members, and even slashed prices on many categories and brands of toys, you can also find many toys, games, and kids' items at the lowest prices. Aside from being a one-stop shop, another reason Amazon is one of the best is because you can find many of the hottest tech toys for all ages, according to Digital Trends.
A solid customer service policy, along with free shipping for Prime members and free shipping for anyone with orders of $35, are other reasons Amazon stands out as one of the best and easiest places to shop. They offer a helpful holiday toy list each season, and a variety of filters make it easy to narrow your searches according to age, type of toy, brand, and even average review to help you make the best choice.
7. Magic Cabin
---
Magic Cabin scores high in terms of customer satisfaction, with a solid 8.5 out of 10 on Biz Rate Surveys. Customers have praised the selection and quality of the toys, and many regarded the order process and shipping as fast and easy. In addition, Magic Cabin received a recommendation as a favorite from a toy designer and parent on lifestyle blog Apartment Therapy. Magic Cabin offers a wide selection of items for all ages, with many designed to foster imagination and creative play. From unique nesting dolls and wooden dollhouses to giant outdoor water slides and creative marble run play sets, there is a great selection of items to choose from. They also boast dozens of branded items sold exclusively through their website.
Along with shopping by category, you can apply filters for price, age, and gender. You can also narrow by special filters like European-designed, top-rated, and more. You can also check out guides like Award Winning Toys and Top Holiday Toys (in season). Shipping starts at just under $6 and is based on your total order amount, but you can often find shipping offers (such as free shipping of orders of $49 or more).
8. Mary Arnold Toys
---
If you are interested in a toy store that offers both top brands and unique items, Mary Arnold Toys might fit the bill. With a long history of being in operation since 1931, it is a trusted retailer. While the physical retail location is in New York, they have an extensive collection of toys, games, and other items for children that are available online. They were also rated one of the top toy stores in New York City, according to Time Out, praised for their selection of both popular and hard to find items. You can find a good selection, including brand names like Thomas the Train and Barbie, along with items a little different, such as international toys, organic toys, and collectibles.
Shop from among over three dozen different categories of items, active play toys, sports gifts, games, electronic toys, and pretend play. They have products available for all ages, from babies up to tween, so you can find items for any child. Free local shipping is available in the NYC area; otherwise shipping will be based on your total order cost.
9. Walmart.com
---
Another popular and well-known option for online toy shopping is Walmart.com. Like Amazon, they boast a large selection of the most popular toys, along with tech toys, video games, and more. According to Brad's Deals, in fact, many of the most popular top 25 toys are available here. Their everyday low prices are a big draw for customers, along with ability to make a one-stop shop for a variety of toys. They also boast frequent sales or discounted toy prices around the holidays, and they offer many of the most popular brand names like Fisher Price, Nerf, VTech, Hot Wheels, LOL Surprise, Razor, Transformers, First Act, and many others.
One of the additional benefits of shopping at Walmart.com is that you have the option of either picking up items at a local stores near year (which may give you a discount on your order; look for items labeled Free Pickup + Discount), or getting free shipping on orders of $35 or more (select items) or free standard shipping on all other items.
10. Target.com
---
Like Amazon and Walmart.com, Target.com typically gives shoppers a large selection that encompasses an excellent range of brands and top toys. From children's tablets and games to dolls and construction sets, there are toys for all age levels and interests. In addition to price matching and offering everyday low prices, Target is also known for offering special deals that can help you save significantly off of specific items. Savings blog Hip 2 Save recommends toy shopping at Target thanks to their special promotions, such as 50 percent off select toy deals. Another reason to check out Target.com? They even offer exclusives on some of the top toys that you can't get elsewhere, like Hatchimals.
Like Walmart, you can shop at Target.com and get free store pickup near you. They also offer a free drive up service, and someone will bring your order right to your car with your online order. If you have a Target REDcard (store credit card), you will qualify for free three to five-day standard shipping on all orders. Target also runs free shipping promotions as well, especially around holidays.
11. shopDisney
---
The Disney store is the place to go for all things Disney, which includes licensed toys for properties, such as Star Wars and the Marvel Cinematic Universe, as well as classic Disney characters like Mickey Mouse. One of the most popular toy stores online, you can find a wide variety of entertaining items including action figures, dolls, outdoor play sets, electronic games, puzzles and collectibles. LEGO fans will love the Disney themed items like spaceships from Star Wars and Marvel plus items for younger children based on the Toy Story and Frozen movie franchises. You can shop by product type, gender and age, as well as by your child's favorite character, movie or television show.
Shipping is based on the total order cost, though they do occasionally have free shipping offers. Items that are personalized will take up to three weeks to arrive, so be sure to order early if you're purchasing specialized gifts.
12. LEGO.com
---
LEGOs are a much beloved toy for all ages of children and their online store carries LEGO kits for everyone, including adults! One of the top toy stores online, you can buy LEGO kits based on your child's favorite video game, movie or television show or themed kits surrounding hobbies such as science, the space program, cars and trucks or famous buildings and monuments. Younger children will enjoy the DUPLO series designed for smaller hands.
Frequent LEGO users will be interested in the LEGO VIP program which provides rewards for shopping both online and in the brick and mortar LEGO stores, including discounts, early access to new sets and monthly specials. Shipping is based on your total order cost and LEGO offers express options for faster delivery. Standard shipping for orders over $35 is free.
13. Uncommon Goods
---
Uncommon Goods is an unusual online store that carries a wide variety of household items, clothing and unique gifts. They are a top toy store because they carry an interesting collection of toys that are suitable for children and adults. Their selection often changes but includes puzzles, games and game boards, brainteasers and coloring items like tablecloths. Many toys they carry are not only fun but can make stylish items in your home, such as a handmade wooden connect across game that can be personalized or a wall chess set that serves as a game and artwork at the same time.
You can sign up for the Uncommon Perks program to receive free shipping for about $15 a year, along with early access to sales and new items. The program also includes the ability to designate a charity of your choice to receive donations based on your orders. Otherwise, shipping for orders is based on the value of your order, and Uncommon Goods offers economy, standard and expedited delivery options.