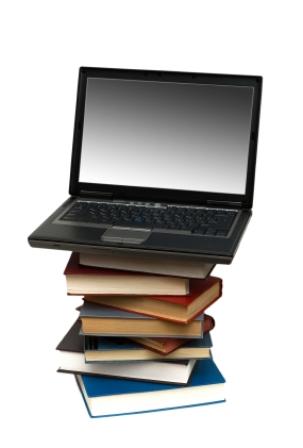 A children's online science dictionary is a great resource for parents and students. The field of science brings with it complicated words that are not common. An online dictionary specializing in scientific terms is a convenient vehicle for quick reference.
Finding an Online Science Dictionary
The search for a children's online science dictionary can be as simple as using sites recommended by a student's teacher or school district. Many online resources for kids are available through local library websites as well. In addition to these reliable websites are online dictionaries that feature scientific terms. Each has unique things to offer and students can use the sites according to their specific needs.
The online resources for kids offer information organized by topic and by age. Some offer general scientific information, while others are specialized to a specific subtopic. The children's dictionaries make complex terms simple through language that is easy to understand. Illustrations and examples offer additional supplemental information that is easily digested. In addition, dictionaries for advanced students offer challenging definitions that may inspire more questions.
Love My Science
Love My Science has a decent alphabetical list of fairly common science terms and definitions in their Kids Science Experiments section. Each word has a definition written in clear, simple language. There are also some examples included which are helpful for teaching students to apply a concept to their environment. Definitions are provided for a variety of scientific disciplines such as geology, physics. chemistry, biology, botany, astronomy, and animal science. In addition to this glossary, the site has sections on science facts and experiments for kids, as well as a variety of word puzzles and quizzes that can reinforce the definitions children learn there.
Harcourt Science Glossary
The Harcourt Science Glossary is a great resource that allows visitors to sort through the scientific terms by grade level. Lists are available for students in first through sixth grade. Each word has a short definition written on the appropriate reading level for the section. In addition, a vividly colored illustration accompanies the definition.
Enchanted Learning
Enchanted Learning.com features online science dictionaries for students organized by subject. Each definition is accompanied by graphics. Students can browse for information about:
Astronomy
Botany
Geography
Mathematics
Paleontology
Weather
Online Science Dictionaries for Older Students
Students in middle school can benefit from online dictionaries as well. Some elementary students may find these resources valuable if they are in gifted programs.
Merriam-Webster's Student Dictionary
Merriman-Webster's Word Central is a virtual wonderland for word lovers and its comprehensive list of terms includes scientific words for kids. The definitions are detailed but written in clear, concise terms appropriate for children nine and older. However, some younger children can use the site with guidance. A thesaurus and a rhyming dictionary accompany this online resource. Each definition includes:
Pronunciation
Part of speech
Etymology
Definition
Geology.com
Geology.com features an online dictionary relevant to earth science. This site is for older students and it uses advanced language. A definition may include terms that are difficult for kids to understand and they may have to look up some of the terms in the definition, such as impermeable and intermittent.
Visual Dictionary
Visual learners may appreciate the Visual Dictionary, an online dictionary that uses pictures instead of written words. This unique resource is excellent for students with autism and students learning English as a second language. The images are colorful graphics that represent people, objects and concepts, including those related to the field of science.
Online Learning
The Internet is a seemingly endless resource filled with information about every topic imaginable. A children's online science dictionary is just one of many great resources for students from kindergarten through college. No matter what age or level of ability, resources are available.