If you have a little adventurer at home turning three years old soon, opt for exciting outdoorsy themes to create unforgettable birthday party adventures with family and friends. If you prefer to celebrate indoors rather than venturing outside, no matter what you decide, bringing one of these amazing birthday party themes for your child will be a fun experience in itself.
Up and Away Hot-Air Balloon
A hot-air balloon party is the perfect theme for the little adventurer in your life. If your city hosts a hot-air balloon festival every year, that can be a special way to kick off the birthday celebration. Consider creating your own hanging hot-air balloon decorations and treat the kids to hot-air balloon muffins and fruit cups. If weather permits, hosting the party outdoors gives the kids more space to run around and play fun games, such as balloon tennis and pass the balloon (similar to music chair game).
Gone Fishing
If your child loves to go fishing, a birthday party by the lake would be a wonderful idea to spend the day outdoors and go fishing with family and friends. Pack easy snacks you can use to create a fun snack board for the kids, including goldfish crackers, diced cheese, Swedish fish, and cut up fruit and veggies. Bring the theme to life by sprucing up cupcakes with fishing pole stick decorations and decorate the kids' table with a gone fishing burlap banner. Encourage guests to bring their own fishing poles for an exciting adventure.
Bon Voyage Airplane Adventure
While many grown-ups are hesitant or simply afraid to fly, getting on board a plane is one of the most thrilling experiences for lots of children. If your child is a little traveler at heart, throwing an airplane themed bash is a perfect fit for a birthday celebration.
If you are planning to go all out with a full party set up, a complete party decor package will help you save time to focus on the other aspects of the party. Custom pilot dessert toppers will add a fun touch to simple cupcakes, muffins, or brownies. Consider including personalized aircraft bags of chips into your menu to please little passengers who love salty snacks. Send kids home with airplane favor boxes filled with goodies that are perfect for their next exciting journey.
Gone Camping
A camping themed party is the perfect excuse to celebrate a child who loves exploring the outdoors. Whether you are going for a true into the woods experience or transforming your backyard into a campsite, there are plenty of creative ideas you can incorporate into your event. Set up a large camping tent and add flair to it with twinkling lights, greenery garland, and a party banner. Put together individual personalized gable boxes filled with campfire goodies, such as s'more kits, hot cocoa mix, marshmallows, trail mix, skewers, and a paper cup with lid. Print these scavenger hunt cards and take the kids on a fun outdoor adventure. If you need help downloading the printable, use the Guide for Adobe Printables.
Space Adventure
If your child dreams of becoming an astronaut one day, an outer space themed party is a great opportunity to let their imagination soar with creative ideas for a memorable out-of-this-world celebration. Welcome the little crew with a personalized space adventure sign and get the party started with a rocket birthday cake, sweets adorned with spacecraft toppers, and color changing galaxy lemonade. For extra space adventure fun, set up a craft station where kids can get creative and build their own rocket ship using simple supplies to create something extraordinary.
Surfing
When the party venue is a beautiful sandy beach, the celebration is bound to be amazing. Grab a surfboard and prepare to hang 3! Throw the ultimate summer bash for your little surfer and create unforgettable memories with your birthday child soaking up the sun and trying to catch a wave. Whether you are doing the party set up at the beach or indoors, you can repurpose a surfboard into a table top to create an exciting surfing tablescape for the kids to enjoy a menu fit for a little surfer - sandy beach burgers, hang loose hot dogs, fun in the sun fruit kabobs, catch a wave chips and dip and surf's up veggie platter. Treat guests to a beach tote filled with goodies that are perfect for a day at the beach, which can include sunglasses, caps, towels, personalized water bottles, sunblock, or other party favors that will fit your budget.
Bug Catcher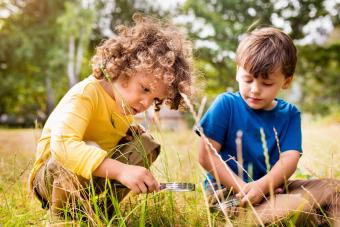 If your little bug expert's birthday is coming up soon, time to get into full party planning mode to bring to life the most creative party for your child who loves any excuse to spend time outdoors trying to catch bugs.
For such a unique theme, setting the theme for your event with a fun "We are bugging out" invitation is a great way to let guests know what to expect. The outdoors is the perfect location (preferably where there's a picnic table nearby) for a bug themed party for allowing the kids to explore the outdoors after enjoying yummy food, such as bug sausage-filled breadsticks, bug veggie bites, ladybug cheese and crackers, and caterpillar grape snacks.
Hand the kids a bug catcher box kit complete with a scavenger hunt card and join them on a bug hunt adventure!
Rock Climbing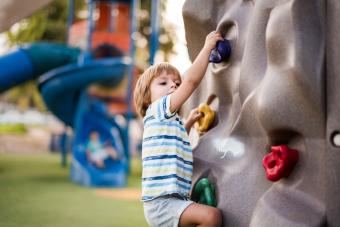 If you have a little climber at home, a rock climbing party makes perfect sense for a fun-filled birthday celebration. To ensure a safe experience for your birthday child and guests, consider booking an indoor rock climbing venue with an experienced staff to guide and monitor the kids.
Send out party invitations at least two weeks before the party and encourage parents to dress the kids in sports clothes and sneakers for a smooth rock climbing experience.
Keep the menu casual by serving pizza, fruit and veggie cups, and personalized water bottles to keep such active kids hydrated.
Have Fun Planning
Planning a birthday celebration for adventurous three-year-old children is a fun way to bring to life fun themes that perfectly fit their personalities based on their hobbies, likes, and dislikes. When you nail the concept, magical things happen.