It's always nice to enclose a note with your shower gift, and free, printable cards are a great, affordable solution. You can print these designs at home, add a special message, and present them with your gift. You can also find baby shower cards available for purchase in stores and online.
Free Printable Baby Shower Cards
It's easy to print these free baby shower greeting cards. Do note that in order to print the cards, you will need the latest version of Adobe installed. If you don't have it, you can download it for free, here. If you need help downloading the printables, check out these helpful tips. Here's how to do it:
Choose the card design you like best.
Click on the image of the card to download it to your computer.
Print the card on your computer.
Cut it out and write your personal message inside.
Showered With Love Card
Featuring a cute baby sitting in a puddle holding an umbrella in the rain, this card says "We're excited to help you welcome baby!" on the inside.
Moon and Stars Card
A sleepy baby on the moon surrounded by stars adorns this adorable card. On the inside, it says, "Wishing you peaceful nights filled with sweetness and joy."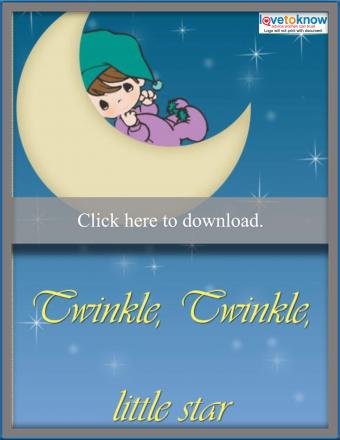 Congratulations Mom-to-Be Card
This festive card embodies the celebratory spirit of welcoming a new baby. The inside reads, "Congratulations to the new mom-to-be."
Two Is Better Than One Card
If you need a free printable shower card for twins, this adorable rhyming card is perfect. It works no matter if the new parents are expecting boys, girls, one of each, or don't know the gender of the babies. Featuring primary colors and cute baby shoes, the interior reads, "We are doubly excited for your family."
Making a Card
You can also make a baby shower card using a few simple craft supplies. Choose from three exciting designs including a bird family, baby buggy, and rain shower card, each of which is easy to make and won't take a lot of time. If you want to create your own design, use new baby clip art on a blank card. This is another fun, affordable way to show the mom-to-be how much you care.
Buying a Shower Card
Another option is to purchase a card for the baby shower. You can find cards at any local drugstore or supermarket, or you can buy a card online from one of these retailers.
Papyrus
Papyrus is a great place to look for special cards. You'll find designs that are appropriate for both boys and girls, all of which have a cool modern style and unique touches. Most cards retail for between $5 dollars and $10.
The Ready to Pop Shower Card is an adorable unisex design that features colorful polka dots and a balloon design. It retails for about $6.
The Fabric Umbrellas Card is another exciting choice. It features brightly colored, handmade fabric umbrellas, flowers, buttons, and the words "baby shower." It retails for just under $10.
Paper Source
Although it doesn't have the selection of Papyrus, Paper Source has some beautiful baby card designs that will be perfect for any shower. The contemporary style of these cards makes them a hit with younger moms-to-be, and they feature cool details as well. Most retail for between $3 and $6.
The Baby Cats Card is a sweet choice that would work for either gender. It features a kitten in a vintage bassinet with a mother cat and says "Welcome little one." It retails for $4.
The Congrats on Your Twins Baby Card is an awesome gender neutral choice. It features several pairs of animals and pairs of balloons to celebrate the coming of two babies. It retails for about $6.
Hallmark
Hallmark makes many of the cards you see in local stores, and they also offer a huge selection of designs for sale online. Unlike buying in the store, you can customize the message before the card is printed for an extra $2. You choose the handwriting style from three options and write up to 350 characters. Most standard cards cost around $3 to $5.
Sharing the Excitement
Whether you choose to use a free, printable card, make a greeting card, or purchase a shower card in a store or online, the sentiment is what's important. Including a sweet card with your gift will show the mom-to-be that you share her excitement about her upcoming arrival.