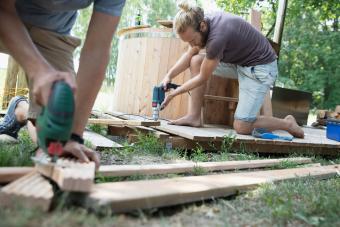 Does getting your home redone on live television sound like a dream come true? While it might seem like getting on the show is like trying to win the lottery, a few tips are available that can stack the deck in your favor.
Consider the Show You Want to Be On
Every home makeover show out there has a different flavor. They are looking for different applicants that meet their show's needs. So, you really want to consider whether you want to be on TLC, DIY Network or HGTV to name a few. Think about what you truly want before filling out the application.
Know the Casting Locations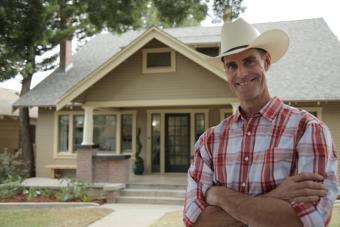 Like they say, location is everything, and this is true of home improvement shows. You need to catch them while they are looking in your area. You can find this information on the websites or casting pages. While these shows often search in major cities, don't give up if you live in a rural or undesirable location. Tracy Metro of House Doctor on Netflix states that while in most cases this can work against you, it might also be helpful. For example, for the show House Doctors, which is out of the UK, they sought out an American - so her location worked in her favor.
Watch the Details
If you can't fill out the application right, they aren't going to call you. Making sure that you cross all your t's and dot your i's is vital. Before you submit your application, ensure that everything is filled out correctly. Even if you have a great back story and wonderful attitude, the fact that you skipped one area on the application can be your downfall. Triple check to make sure you covered everything before hitting submit. Grammar is also important.
Attitude Is Everything
Producers are looking for personalities, not just homes. They need someone that the viewer will laugh with, cry with and want to see more of. You need to sell yourself in your bio.
Big Personality
Tracy Metro states that directors and producers look for 'big personalities' that will get the job done. They don't just want actors or people that are fake. She also notes that it is helpful to be likable. However, she does point out that Gordon Ramsey has made a career with a less than likable personality, so there is room for all kinds.
Be Unique
Metro points out that "networks love people who actually do the job and aren't faking it to be on TV." It's important to be yourself because no one is quite like you. She also notes that networks like "unique careers (tree house builder, large scale fish tank maker, etc) and especially enjoy showcasing families or friends who work together."
Showcase Your Project Skills
In addition to showing your attitude, representing your home improvement skills can be important. Try showcasing some unique projects that you have completed at home that might catch a producers eye. You can also showcase an original or older home. For example:
Don't Skimp on the Initial Interview
If you have made it this far, don't quit now. Whether you do a Skype or phone interview, you want to be professional. This is an interview, after all, so you need to sell yourself.
Have your pitch ready. Don't let nerves get the best of you.
Be confident and make sure to sell yourself. Either with your humor, wit or story.
Practice, practice, practice. You don't want to go into the interview cold. You want to be charming and enduring so they will remember you.
Humor can be your friend.
Show them that you are human with faults. Embrace who you are.
Tell them about yourself. Do you have an interesting hobby or job that might stick with audiences?
If you are on video, wear nice clothes and look professional. Make sure you are in good lighting and ready to shine. Even a video interview will show off your pizzazz.
Nail the In-Person Interview
You are in the home stretch now. Here is where you let your enthusiasm and love for the show shine through. Show them how much you want to be part of this. Smile a lot, laugh and be camera ready. Walk them through your home, selling your story and personality. Point out flaws and interesting details about your yard or you that they can use on screen. Most importantly, make them remember you!
Landing Your Dream
There are several networks that have home improvement shows. While landing a spot can seem like winning a contest, with the right attitude and pitch you might become one of the lucky ones.