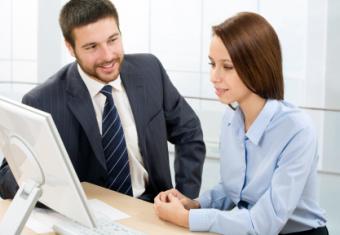 Once known as the Dallas Center for Nonprofit Management, CNM Connect supports nonprofit organizations looking for better management techniques. Their programs around the Southwestern U.S. include helping improve board members, employees, and volunteers skill sets.
Areas of Service
With the mission, "To strengthen communities by connecting and engaging nonprofits and other stakeholders through thought leadership, management expertise and outcomes technology," CNM Connect is a great resource for nonprofits looking to enhance their efficiency. No matter your organization's size or budget, CNM Connect can help you grow.
Consulting
As one of the leading consultants in Northern Texas, their services and strategies assist nonprofits in taking their organizations to the next level of function and often result in great success. CNM Connect has a variety of consultants to work with nonprofits in coming up with effective solutions. The consultants are professionals who work in both private and public sectors.
Services include:
Board development: Professionals train your board of trustees, board of directors, or other board in knowing their roles and legal obligations.
Organizational assessment: Using Harvard Business School's Balanced Scorecard approach, CNM Connect helps you identify areas in need of improvement and implement strategies for growth.
Management planning: They help you create a plan to make your organization relevant and sustainable over time.
Outcome services: Obtain the tools needed to show funders how your programs work and how you meet your mission.
Grant services: CNM Connect can help you research, write, and review grants.
Job board and recruiting: This unique method assists nonprofits in recruiting staff and provides job assistance to those in Texas. Experts help with every step of the hiring process from their Opportunity 501 job board with listings for the Southwest region to screening candidates and writing offer letters.
Education
Continuing education programs are available at their facilities for executives, board members, and staff members. Programs consist of seminars, certifications, and customizable trainings. CNM Connect offers a wide range of classes that address the needs of many charities.
Certificate Programs: Participants earn a certificate to show their extensive training in nonprofit leadership, nonprofit management, nonprofit marketing, fundraising, or outcome-based program evaluation. Each program takes place in the Dallas/Fort Worth area.
Public Seminars and Workshops: Classes offered at the Dallas and Fort Worth locations include topics like public relations, human resources, or volunteer management and typically run for one half or full day.
Recognition
The agency's annual Night of Light event recognizes the areas organizations and individuals who impact the community in positive ways. Award of Excellence winners receive an unrestricted check for $5,000 for their generosity and dedication. Awards include Nonprofit Program Leader of the Year, Nonprofit Board Leader of the Year, and Nonprofit of the Year. Recipients must be from a 501(c)(3) organization in Texas and not have won the award in the past three years.
Membership
While non-members can participate in some of CNM Connect's certificate programs and public seminars, members will pay significantly lower registration fees.
Individual
Individuals can purchase a CNM Connect membership for $100, but it only includes their trainings and events. This type of membership essentially gives large discounts on seminars or certificate programs for one person.
Organization
CNM Connect offers a membership that includes all employees of the member organization. Fees are broken down by each organization's annual operating budget with prices ranging from $100 for those with operating budgets under $50,000 up to $625 for those with operating budgets over $5 million.
Member benefits include discounts on:
Insurance for nonprofits
Executive recruiting
Educational classes
A Nonprofit Resource
Nonprofits function thanks to the dedication and efforts of employees and volunteers. Give your personnel the tools they need to succeed by contacting CNM Connect.