Organizations that deal with specific civil rights all exist for one reason: to fight for equality and social reform. Civil rights organizations are guided by the belief everyone should be given a fair chance regardless of race, sex, or physical ability.
List of 10 Leading Civil Rights Organizations
There are many civil rights nonprofit organizations in existence. Some deal with addressing issues of specific demographics while others deal with particular issues.
ACLU
Since 1920, American Civil Liberties Union (ACLU) has been one of the leading civil rights organizations. This organization was founded to protect the rights of all American citizens. The group responds to issues that protect individual rights and liberties and stand up for all groups of people such as women, prisoners, those with disabilities, lesbians, and gay men. There are currently nearly 2 million members and thousands of attorneys working with the ACLU.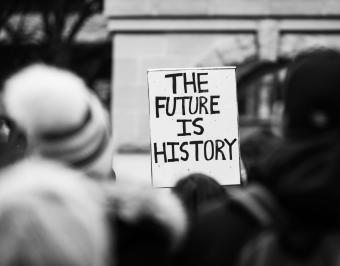 ADL
Since its founding in 1913, the Anti-Defamation League (ADL) has focused on fighting hatred, discrimination and bias. The organization focuses on fighting anti-Semitism within the U.S. and around the world, as well as confronting all forms of discrimination and hate and securing justice and protection for those who have been impacted by such things. The group also provides educational services to help support respectful communities and schools.
AFJ
Since 1979, the Alliance for Justice (AFJ) advocates to ensure that the U.S. justice system truly does provide equal justice for all people Through its Justice Program, the organization focuses on the U.S. court system to ensure an independent judiciary, equitable access and fair treatment for all, and protection of constitutional rights and values. Through AFJ's Bolder Program, the group also strives build the advocacy capabilities of nonprofit organizations and foundations as a way of helping make sure they have the expertise to advance their causes.
Amnesty International
Amnesty International is a worldwide civil rights organization that has been fighting to ensure equal treatment for all people since 1961. Their mission is to fight all kinds of abuses of civil rights throughout the world through seeking to change laws that are oppressive and bringing to justice those who abuse the rights of others. As a few examples, the organization strives to eliminate the death penalty, secret detentions, and torture. The group also seeks to protect freedom of expression and basic human dignity, among other human rights.
EJI
Founded in 1989, the Equal Justice Initiative (EJI) is committed to protecting basic rights for vulnerable individuals and challenging economic and racial injustice. The civil rights group seeks to put a stop to mass incarceration, the death penalty, and other forms of excessive punishment. The group's work includes challenging the death penalty, legal representation for those who have been illegally or unfairly sentenced or convicted, outreach to marginalized communities where equal treatment is not the norm, criminal justice reform efforts, and more. The group founded The Legacy Museum: From Enslavement to Mass Incarceration in Montgomery, Alabama. Founder Bryan Stevenson is the author of Just Mercy, a best-seller that was released as a movie in 2019.
NAACP
National Association for the Advancement of Colored People (NAACP) promotes the rights of African Americans and other racial minorities. It was founded in 1909, making it the oldest civil rights organization, and it is dedicated to protecting the rights of all minority groups. Featuring over 2,000 local chapters, this organization is a leader in the social justice movement and has changed the way America treats people who are members of minority groups. The organization's mission is to protect political, educational, and social rights of all people and to help banish hatred and discrimination.
NGLTF
National Gay and Lesbian Task Force (NGLTF) has been in existence since 1973. It is the oldest group for lesbian, gay, transgender, and bisexual people and operates on an annual budget of over $6 million. The organization promotes equal rights for same-sex couples and fights to end discrimination against people due to their gender identity. The organization is active in promoting social justice and equality while aiming for the goal of equal opportunities for all genders of people.
NOW
National Organization for Women (NOW) was created in 1966 to end discrimination based on gender and is the largest group of grassroots feminist activists in the U.S. They believe women have an equal voice and should be heard. They fight for issues such as workplace equality, right to abortion, birth control, and sexism. They want to eliminate harassment, violence, and racism. NOW is the leading women's rights organization and continues to grow.
SPLC
Founded in 1971, the Southern Poverty Law Center (SPLC) focuses primarily on fighting hate, teaching tolerance, and seeking justice for those who are victims of hate crimes. The civil rights groups monitors and exposes the activities of hate and extremist groups throughout the U.S. The group publishes investigative reports, shares intelligence with and provides training for law enforcement, provides information to the general public and news media, and stands up for those who have been victimized or exploited by hate or extremism.
Human Rights Organizations Fight for You Today
This list represents just a few of the many civil rights groups devoted to the fight for human rights. No matter what issue you have or what cause you are supporting, it's likely that one or more leading civil rights organizations exist to address specific matters of interest to you. These nonprofit groups form and continue to grow in their fight for equality and justice.