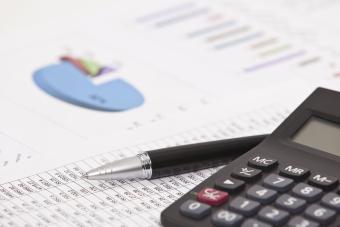 Get your charity's fundraising activities organized with an annual fundraising plan. If you're not sure how to create this useful document, a sample plan can help you get started.
What to Include in a Fundraising Plan
Solicit the Board of Directors, Executive Director, and other key employees to draft the plan with a focus on detailing each need and the strategies you plan to use.
Executive Summary
This section is the first you read, but it may be the last part you write, as it contains a brief synopsis of your goals and the recommended actions to reach them. Include an overview of your organization's mission, funding needs, goals for raising money, and strategies in one paragraph. For example, you might say:
Maytown Recreation (MT Rec) provides recreational activities for residents of all ages to enhance a sense of community and help others lead a healthy lifestyle. In 2017, MT Rec raised five thousand dollars less than the two previous years through standard annual fundraisers. To increase our fundraising efforts for 2018, and provide new field equipment and children's swimming programs, MT Rec needs to raise twenty thousand dollars. To improve fundraising we propose creating a "Friends of Maytown Rec" group to focus on raising money and adding an annual Adults Verses Kids Kickball Tournament.
Funding Details
Use a series of basic charts to show all financial information. The funding component of an effective plan includes:
Funds raised for each of the last one to three years, broken down by fundraiser
Account of where, specifically, fundraiser profits were used last year
Current and projected annual funding needs, broken down by program/project
MT Rec Revenue

| Source | 2017 Actual | 2018 Projected |
| --- | --- | --- |
| Government Grants | | |
| Individual Donors | | |
| Program Fees | | |
| Swim Meet | | |
| Spaghetti Dinner | | |
| 5K Run | | |
| *Friends of MT Rec | | |
| *Kickball Tournament | | |

Implementation
This component should specify the process by which the plan will be executed. Include details like dates, timelines, and specific actions for each fundraiser. Following the previous example you would say:
MT Rec's Director will continue to plan and run the annual Swim Meet and 5K run. Current volunteers and targeted town residents who regularly participate in MT Rec programs and fundraisers will be asked to join the five-to-eight-person Friends of MT Rec board. This board will take over planning and running the annual spaghetti dinner, take charge of the new kickball tournament, and solicit individual and corporate donations through letter and phone call campaigns bi-annually.
Development Calendar
This section contains a yearly calendar, Gantt chart, or other project management planning tool with a schedule for when the various fundraising activities outlined will occur.
Plan Management
Add details in this section about reporting structure and evaluation of progress or goals.
Continuing the example explained earlier, this paragraph might read:
All participating parties will meet once per month, or as needed, to report progress during the planning phase of relevant events. As all of these fundraisers, aside from soliciting individual and corporate donations, take place during spring and summer months, the September meeting will include a formal evaluation of each fundraiser.
Conclusion
The conclusion of the fundraising plan should contain a narrative overview of what has been decided in the plan and what accomplishing the stated goals means for the organization. For example, this section might read:
Through the formation of the Friends of MT Rec program, and in addition of the Kickball tournament, MT Rec will increase our funds raised by ten thousand dollars by December 2018. These funds will allow the addition of two preschool swim lessons each week, and one aquatic aerobics class per week from July 1 to August 20, along with new soccer goals, footballs, and a volleyball net. We expect to serve an additional thirty residents with these programs and supplies.
Understanding the Importance of Fundraising Plans
Fundraising plans serve the same purpose for nonprofit organizations that business plans fulfill for public and private for-profit companies. If your charitable organization needs to raise money to keep programs running, a solid plan keeps you on track.
When to Create a Formal Plan
Draft a new plan at the beginning of each fiscal year and use it to guide efforts in raising money throughout the year. Review your current plan regularly and revise as needed to ensure you continue making forward progress. If a fundraiser is not successful, the plan should be revised to include a means of making up for the missed goal by adding in additional strategies or revising services offered.
Learn From Examples
There isn't a single "right" way to draft a fundraising plan. Each document should reflect the unique nature of the organization it represents. Looking at examples of documents that have been used by other entities can be an excellent way to get inspiration for your plan.