Great Charities to Support
Few causes garner the kind of support that cancer research does. It's a rare person who hasn't been affected by cancer either directly or indirectly. If you're looking to throw your support behind a great cause, these seven charities are at the top of the cancer research game.
Breast Cancer - Susan G. Komen
The Susan G. Komen Foundation is an active advocate for breast cancer research and education with a stated goal to reduce breast cancer deaths by 50 percent by the year 2026. They raise money for their endeavors by hosting runs/walks as well as selling 'pink ribbon' merchandise. (They also take donations and have corporate partners.) The money they raise goes towards increasing research for cures and treatments and advocating for better education and widespread mammography use.
Children's Cancer - St. Jude
St. Jude Children's Research Hospital is a children's hospital that raises funds to further the advancement of childhood cancer treatment. St. Jude leads the way in treatment research for pediatric cancers, and in addition, funds a hospital to care for children with cancer. It's important to note no family is turned away for their inability to pay. Since the hospital opened, treatment protocols developed there have increased the survival rate of childhood cancer from 20 percent to 50 percent.
Gateway for Cancer Research
Gateway for Cancer Research Foundation helps provide funding for patient-centered cancer research. The organization focuses primarily on research that is in Phase 1 or Phase 2 of its study and is targeted to specific cancer-causing cells. The organization prefers projects that are focused on patients' quality-of-life in addition to curing cancer.
American Cancer Society
American Cancer Society is one of the nation's largest cancer charities and research fundraiser. According to their site, they have invested more than $4.6 billion to help fight cancer through research focused on better treatments, prevention, and figuring out what causes cancer in the first place.
National Foundation for Cancer Research
Cancer Research Institute
The Cancer Research Institute is unique in that it focuses solely on research surrounding immunotherapy as a treatment for cancer. Claiming it is the most promising treatment option of our time, the institute funds scientists who are actively engaged in clinical trials.
Sloan Kettering Institute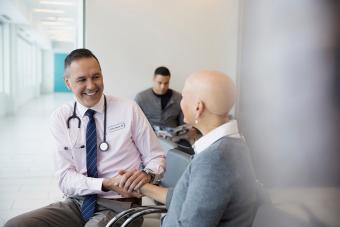 The Sloan Kettering Institute is a world-renowned facility that focuses on collaborative research. The Institute is partnered with the Sloan Kettering Memorial and research projects are worked on by clinicians as well as scientists. This innovative approach helps encourage cutting-edge therapy and patient-centered outcomes.
Whether you want to support a charity or are looking for research opportunities, there are many charities supporting cutting-edge research to improve outcomes for patients.