German handbag brands feature various purse styles and modest to medium price points. You can find some unique designs when you shop German purses.
German Handbag Brands and Designers
Some of the better known German handbag designers have a large market share and presence. When you shop German handbag brands, most websites automatically translate the website to English or other languages.
1. Liebeskind Berlin
Liebeskind Berlin was founded in 2003 as a casual fashion brand. Headquartered in Berlin, the bags are made of leathers, mostly cowhide and sheepskin. Some of the bags feature a mock croc or mock snakeskin pattern embossed on the leathers. The average price is around $275 to $400.
2. Braun Buffel
Braun Buffel is a fourth generation family business with over a hundred years in the leather fashion industry. Many of the bags are made of Nappa leather. Some of the leather bags feature geometric patterns with one sophisticated design having an Art Deco flair. The company's logo is a distinct golden bull chosen to symbolize the products' durability and strength. The company offers all styles of handbags, such as clutch, crossbody, shoulder, tote, messenger and postman bags. The average price range is between $470 and $700.
3. Dorothee Schumacher
Designer Dorothee Schumacher began her career working in knitwear fashion with an Italian knitwear manufacturer. She later worked in France and in 1989, launched her own label with a t-shirt collection. Today, her different fashion collections include handbags, from embroidered totes, pouches, mini bags, and more. The handbag average price range is around $550.
4. Hallhuber German Pursers
The Hallhuber Company was founded in 1977 and grew into a fashion chain store. The company launches up to 25 collections each year and has over 200 stores. The label handbags include shoulder, belt, mini, clutch, bucket, and phone bags. The bags are made in a variety of materials that include polyurethane, while a few are made of lamb Nappa leather. The modest price range is around $50 to $100.
5. Karin Suchanka
Karin Suchanka launched her label in 2003. She designs high-quality bags that are made of leather and fabrics. The bags are all made in-house. She highlights a new small series each year. Some of the handbag styles include bucket, crossbody, tote, and hobo. The average price is around $400 to $500.
6. Abro German Handbag Designers
Abro is a family owned company founded in the 1930s as a belt manufacturer and branched out into leather handbags. Some of the bags include totes, satchels, crossbody bags, pouches, and clutches. The average prices are around $250 to $300.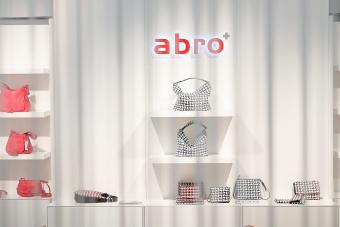 7. Picard
Picard is family owned and produces leather products, including handbags in the styles of shoulder, clutch, backpack, belt, satchel, camera, and crossbody bags. The bags sell for around $100 to $350.
8. Karl Lagerfeld (Karl)
Karl Lagerfeld brand lives on after his death in 2019. In 1982, Lagerfeld took on the failing Chanel and brought the company brand back with a vengeance. His own brand of luxe bags includes totes, clutches, purses, and handbags. The price range is around $400 to $600.
9. Michalsky
Designer Michalsky handbags are made of leather and feature the distinctive multi-tassels. The handbag styles include drawstring bucket, pouch, top handle crossbody small duffle bag that is more of a barrel design. The average price is around $450.
10. Olbrish
Olbrish handbags are stylish with a futuristic flair with handbag designs sporting names like kimono and teatime. The handbags made of Nappa leather are designed to contour and cling to your body for a truly sensual bag design. The stylized bags feature top handle, crossbody, tote, and clutch designs. The price range around $350 to $500.
Shop German Handbag Brands
The German handbag brands have a different price point than most designers. You can find quality leather German purses for modest prices as well as medium price points.