If you are searching for Hawaiian birthday cake ideas, look no further. This wonderful selection provides beautiful cake and cupcakes inspiration for casual celebrations and more intricate cake design ideas if you are planning on a more elaborate Hawaiian inspired birthday party.
Piña Colada Cupcakes
Nothing screams more tropical party fun than piña colada cupcakes. Bake a batch of delicious cupcakes bursting with pineapple and coconut flavors to serve to your special guests. For extra fun, adorn them with festive umbrella cupcake toppers.
Beach Inspired Cake
For a Hawaiian inspired party, keep it simple with a tall buttercream cake in the color of your choice and simply adorned it with chocolate shells, brown sugar to mimic sand, and mini candy pearls to bring the tropical theme to life with a beach cake design.
Hishi Mochi Cake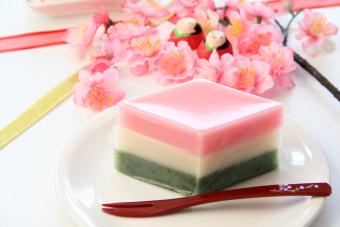 In Hawaii, people celebrate Girls' Day with a pink, white, and green diamond-shaped rice cake called Hishi Mochi. Each color has a symbolic meaning - white means purity, pink symbolizes energy, and green represents fertility. Make your own Hishi Mochi for your next Hawaiian inspired party.
Pound Cake With Hibiscus Icing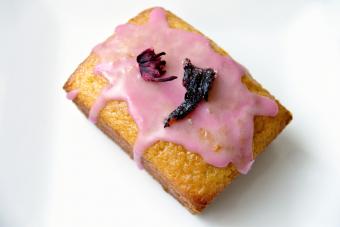 If you are hosting a fancy brunch or tea party, bake a delicious pound cake and finish it off with a delightful hibiscus icing. For a pretty presentation, top your pound cake with dried or fresh hibiscus flowers.
Pineapple Birthday Cake
Celebrate in style with a precious pineapple birthday cake design. If bringing this pineapple cake idea to life seems like a daunting task to you, keep it stress-free by ordering it from your favorite local bakery.
Coconut Dream Cake
Coconut cake is the answer for any tropical inspired get-together. Whether you are celebrating a birthday or any other special occasion, consider a homemade coconut dream layer cake. Place it on a cake pedestal to coordinate with your theme and to add height to your tablescape.
Aloha Birthday Cake
If you are looking for something more intricate for a Hawaiian inspired birthday party, this cake design will fit the bill. Adorned with tropical fondant decorations, this cake is not for the amateur, so consider contacting a professional cake designer to bring this idea to life.
Pineapple Upside Down Cake
A pineapple upside down cake never disappoints. A light and fluffy cake topped with caramelized pineapple and maraschino cherries. To keep things quick and simple, use a yellow cake mix box and canned pineapple slices.
Moana Birthday Cake
Throwing a birthday party for a child who is a big Moana fan? You can diy a cake in no time by simply baking your child's favorite cake and sprucing it up with a happy birthday topper and mini Moana toy figurines.
Passion Fruit Mousse Cake
Take your Hawaiian inspired party up a notch by serving an unexpected dessert such as a passion fruit mousse cake. To fit your event, you can embellish your cake with fresh flowers and tinted coconut to add an exciting tropical touch.
Guava Cake
Guava cake is a classic Hawaiian dessert, so incorporating it into your next tropical party makes perfect sense. Guava cake is beautiful, so simply arrange small cakes or cake pieces on a festive platter or dessert stand. If you can't easily find fresh guava fruit at your local supermarket, opt for guava juice you can find in the international aisle.
Coconut Tree Birthday Cupcakes
Take your birthday cupcakes to the next level with tropical decorations, such as plastic coconut trees that will add instant pizzazz to your sweets. Once you pipe the frosting onto your cupcakes, use a toothpick to add the "sand" details before inserting the coconut tree toppers.
Kiwi Cheesecake
When entertaining in the summer, consider a unique cheesecake flavor such as kiwi. Kiwis are readily available at the supermarkets and they are also incredibly inexpensive, so why not take advantage of the season to serve a delicious kiwi cheesecake at your next birthday party.
Pink Tropical Cake
For a Hawaiian inspired birthday party, you can add charm to your cake with fondant or paper decorations, such as shells, Monstera leaves, and flowers. You can either order the decorations online or make your own using fondant molds or a cutting machine, such as Cricut.
Mango Coconut Cupcakes
Calling all mango lovers! Impress your guests with extraordinary tropical mango cupcakes. When preparing the batter, you can incorporate either mango nectar or fresh mango puree. You decide! After icing them, simply sprinkle them with coconut flakes and chunks of fresh mango.
Celebrate Hawaiian Style
Complete your Hawaiian inspired celebration with Luau party food ideas and bring the tropics to your space with festive Luau decorations. No summer party is complete without refreshments, so be sure to plan a few Hawaiian Nonalcoholic Drinks as well.