Learning how to steam vegetables is a technique every cook needs to know. Steamed vegetables keep their nutrients, color, texture, shape, and flavor more than any other method of cooking. If these reasons are not enough, let this convince you to try this technique--steaming vegetables is easy.
Vegetables to Steam
Can every vegetable be steamed and served? Many cooks think the answer is yes. Vegetables that steam the best include the following:
Broccoli
Carrots
Zucchini
Green beans
Yellow squash
Kale
Spinach
Brussels sprouts
Asparagus
Onions
Potatoes
Cabbage
Cauliflower
Bok Choy
Mushrooms
Beets
Instructions for How to Steam Vegetables
A steel steamer basket is ideal for steaming your carrots, kale, and other vegetables. Place the washed, peeled, and sliced vegetables in the basket and secure the basket in the pan. There needs to be an ample amount of water in the pan, but not so much that the water touches the bottom of the steamer basket since the vegetables should be suspended over the boiling water, not in it. Turn the heat on medium and wait for the water to boil. The steam from the boiling water will steam the vegetables in the basket. If all the water boils away, you can add more boiling water to the pan.
Bamboo Steamers
Some like to use bamboo steamers as opposed to steel. Follow the instructions that come with this product before placing your vegetables inside the basket.
How Much to Steam
Steam about one to two cups of sliced or cubed vegetables at a time. If you choose to use broccoli, you do not have to slice it, just lay the spears in the steamer. Kale and spinach do not have to be chopped, but can be rolled up like a tortilla and placed inside the steamer.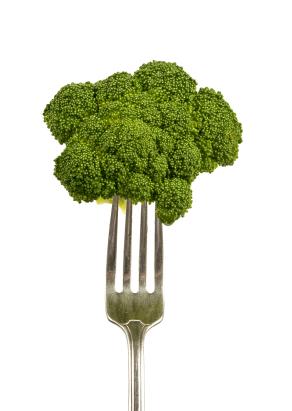 Length of Time
How long does it take to steam vegetables? That varies according to which vegetable you are cooking. Zucchini, cut in 1/4-inch slices, takes 5 to 7 minutes. Broccoli florets, or spears, takes between 4 to 6 minutes.
Caution
Be sure to stand near your pan as it steams. You do not want to overcook the vegetables. Keep an eye on them as they get tender.
Seasoning
If you like, you may add salt, black pepper, or other seasonings to your vegetables as they steam. Simply sprinkle some salt over the sliced carrots or chopped cabbage. Sea salt, olive oil, and lemon juice can also be added.
When you are ready to eat the vegetables, you may want to season them with a little pat of butter. This will enhance the taste but you should still taste vegetables before adding the butter or seasoning. You may find that when you steam your broccoli or cauliflower, you do not need the extra spices due to their enhanced flavors.
Served with Chicken or Fish
Once the vegetables are steamed, what is good to serve with them? Try one of these recipes below with your vegetables.
Try Rice
Eating steamed vegetables with boiled rice, cooked in a rice cooker or on the stove, is a treat. Pasta seasoned with olive oil is a nice side dish to eat with steamed vegetables.
Enjoy
Now that you know how to steam vegetables, you can add this method to your cooking skills. Steaming zucchini, green beans, squash, and potatoes is a healthy choice for preparing your favorite vegetables. Not only will the flavor be savory, but you will be getting a high amount of nutrients from each vegetable. Clean up is also a breeze since there are no messy pans to scrub. Enjoy this simple alternative to prepare what's good for you!