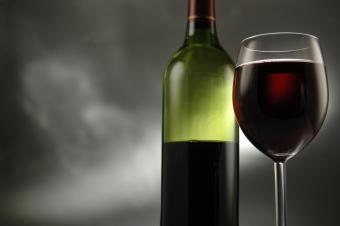 Price isn't always an indication of quality, and the value-priced wines from Bogle Vineyards are a good example of this. Bogle is a sixth generation farm turned vineyard and winery in Clarksburg, California. The winery produces good value wines of consistent quality.
About Bogle Vineyards and Winery
The Bogle (pronounced boh-gull) Vineyards and Winery are located in the Clarksburg AVA in Solano, Yolo, and Sacramento Counties in California. The region is hot during the day but cooling breezes get sucked in from the San Francisco Bay to cool the region. Bogle is one of the earlier winery pioneers in Clarksburg among the handful of other resident wineries. The Bogle family has been farming for six generations, and they started the wine business about a half century ago. The first generation, AJ Bogle of Tennessee, farmed tree fruits with his nephew. The land holdings were lost during the Depression, but a new generation planted grapes in the area in the 1960s and began making wine in the late 1970s.
Bogle Wines - Good Wines at a Value Price
The following is a generalization about Bogle wines, but for the price of $10 to $15; you can rarely find wines with as much character, flavor, and quality. While Bogle is a mass-market wine that isn't considered a fine wine or a premium wine, that doesn't mean the winery doesn't make perfectly decent, quaffable wines. In general, the wines are well-received as an inexpensive wine, but they don't win awards or receive high ratings from wine experts. They make the most from their own vines but also will bring in grapes for blending from the Sierra Foothills, Central Coast, Sonoma County, and from nearby Lodi.
Sauvignon Blanc
Fermented in stainless steel, Bogle's Sauvignon Blanc is a classic, crisp, herbal, and refreshing white wine with acidic citrus, tropical fruit, and lychee notes. It's the perfect refreshing summer or picnic wine, and Bogle's is highly affordable at about $9 per 750 mL bottle.
Chardonnay and Phantom Chardonnay
Bogle has two Chardonnay offerings: the $8 per bottle Chardonnay and the $18 per bottle Phantom Chardonnay. The Chardonnay is aged for 9 months in new American oak, so it's got lovely notes of toast and vanilla over a classic, creamy Chardonnay. The Phantom Chardonnay features select grapes, barrel fermented and aged in French oak to give it apple pie and vanilla ice cream flavors.
Rosé
Bogle's rosé is made in the traditional French Saignée method of winemaking. The crisp, light, fragrant rosé is made from a combination of Zinfandel, Merlot, and Cabernet Sauvignon grapes, and it costs about $10 per bottle.
Pinot Noir
For their Pinot Noir, Bogle has sourced grapes from the Russian River Valley, which is an ideal climate for growing Pinot Noir grapes, as well as other California regions. The result is a light, classic Pinot Noir at a very good price point of about $10 per bottle.
Merlot
This dry Merlot is aged in American oak for 12 months. It's a light, quaffable Merlot, but it only costs about $8 per bottle; for that price, it's very good.
Cabernet Sauvignon
Another $8 bottle of red, the Cabernet Sauvignon from Bogle with notes of spicy oak and plums.
Old Vines Zinfandel
Bogle produces this Old Vine Zinfandel from gnarly old 80-year vines brought in from Lodi and the Sierra Foothills. It's like a lot of big Zinfandels with concentrated and ripe fruit. Priced at about $8, it's a Zin that snarls at you with a smile. Smooth and easy-drinking Zinfandel.
Phantom Red
Big, fruity, spicy, and with leather tones and earthy must, the Phantom is a blend of Zinfandel, Petite Sirah, and Mourvèdre. No pretension to elegance, it's a dark, dark apparition that creeps in with the night, a brooding wine to drink on a stormy Halloween night. It's priced around $15.
Petite Sirah
This is Bogle's flagship wine that helped build the winery's reputation. Labeled as California, the lush and jammy, inky wine is made from Clarksburg and Lodi vines. It usually shows big fruit, racy spices, and sturdy tannins and good structure. Bogle's Petite Sirah is consistently well-made from vintage to vintage. This is really one of California's great values at around $8 from many retailers.
Petite Sirah Port
If you're looking for a port-style dessert wine, then try the Bogle Petite Sirah Port. It's sweet and delicious with flavors of tobacco and cherry, and it costs about $19 per bottle.
Are Bogle Wines Vegan?
All of Bogle's white wines are vegan as are all current vintage reds. However, Bogle did use egg whites in the fining process in older vintages. If you have concerns about a specific red wine or vintage Bogle wine, call Bogle at 916-744-1139 to enquire whether they've used gelatin, egg whites, or other animal products in their winemaking.
Where to Buy Bogle Wines
You can find Bogle wines anywhere mass-market wines are sold, including at grocery stores and online. You can use Bogle's store locator to find the closest store to you.
Bogle Wines Are a Good Value
While these aren't collector's wines that will knock your socks off, for the price Bogle wines are consistently good, easy drinking wines. Pick up a bottle or two to enjoy with your next meal.