You may know them as that TV family with tons of kids donning "J" names, but the Duggars had humble beginnings. From faith to homeschooling and modern life with adult children, you can learn a little about the Duggars then and now to see why the world is captivated by this Arkansas family.
How the Duggar Family Started
In July 1984, Michelle Ruark was 17 and Jim Bob Duggar was 19 when they got married. In 2019, they celebrated their 35th wedding anniversary after skyrocketing to fame for having 19 children and sharing their lives on various TLC TV shows. Despite now being a household name, the Duggar's beginnings were humble.
When Michelle Met Jim Bob
Michelle admits in an interview that she doesn't remember the first time she ever met Jim Bob, but he fondly remembers one of the first times they met. Jim Bob once told Michelle that after visiting her as part of his church's outreach program, he prayed "Lord, I would love to be her spiritual leader. Can she be mine?" Jim Bob remembered Michelle for months and their paths crossed again at a new job Michelle had. He invited Michelle to his school's Junior/Senior banquet, and she agreed to go. After that date, Michelle remembers praying "Father, I can't imagine anyone better than this that you have planned for me. He's such a Godly man."
The 20 Duggar Children
The Duggars didn't set out to have 19 children, but that's what God gave them. After four years of marriage, they welcomed their first child, Joshua. Michelle shares, "I'd been on the birth control pill the first part of our marriage. I went off and got pregnant with Josh and went back on and ended up getting pregnant while on the pill and had a miscarriage." Michelle and Jim Bob were devastated by the miscarriage and turned to God for guidance. They prayed "Father please just give us the love for children that you have. We give that area of our lives to you." After that prayer they discovered Michelle was pregnant with twins. They decided to accept as many children as God wanted to give them and ended up with 19, 10 boys and 9 girls. The Duggars later adopted Michelle's great-nephew, making their total kid count 20.
Joshua Duggar (1988)
Jana Duggar (1990)
John-David Duggar (1990)
Jill Duggar (1991)
Jessa Duggar (1992)
Jinger Duggar (1993)
Joseph Duggar (1995)
Josiah Duggar (1996)
Joy-Anna Duggar (1997)
Jedidiah Duggar (1998)
Jeremiah Duggar (1998)
Jason Duggar (2000)
James Andrew Duggar (2001)
Justin Duggar (2002)
Jackson Duggar (2004)
Johanna Faith Duggar (2005)
Jennifer Duggar (2007)
Jordyn-Grace Makiya Duggar (2008)
Josie Brooklyn Duggar (2009)
Tyler Hutchins Duggar (2008, Permanent custody awarded in 2016)
The Duggar Grandchildren
As of 2020, 8 of the older Duggar children were married and had children. Michelle and Jim Bob Duggar are proud grandparents to 17 grandchildren.
Children of Josh and Anna Duggar: Mackynzie, Michael, Marcus, Meredith, Mason, and Maryella
Children of John-David and Abbie Duggar: Grace Annette
Children of Jill (Duggar) and Derick Dillard: Israel and Samuel
Children of Jessa (Duggar) and Ben Seewald: Spurgeon, Henry, and Ivy Jane
Children of Jinger (Duggar) and Jeremy Vuolo: Felicity
Children of Joseph and Kendra Duggar: Garrett and Addison
Children of Josiah and Lauren Duggar: Bella Milagro
Children of Joy-Anna (Duggar) and Austin Forsyth: Gideon
The Duggars and Homeschooling
One of the most notable accomplishments of the Duggar family is Michelle's homeschooling all those kids. Having so many children came in handy for homeschooling as Michelle found the older kids could mentor the younger ones. She shares "It's amazing how my children have enjoyed the time they've spent together doing that (mentoring)." In the beginning, like any homeschooling mom, Michelle struggled with thoughts of self-doubt about her ability to teach her own kids. Jim Bob was always there to encourage her. So, Michelle " tries to find practical ways to make it as fun as I can and as exciting as I can, but still push them to go beyond what they feel they could do." She's also a big fan of rewarding hard work spontaneously with candies or things like one-on-one time with Mom.
The Duggar Daily Schedule
Michelle shares that the family worked around Jim Bob's schedule for their daily routine. The basics of their day include:
7 or 8 a.m. - Day begins
Daytime through Supper - Homeschool lessons
8:30 p.m. - Bible time
9 p.m. - Younger kids asleep
10:30 p.m. - Parents in bed
Duggar Homeschool Curriculum
Michelle says the family has used ACE Paces for math, English and spelling and Alpha Omega SOS. Her upper elementary-aged kids have used computer programs for schooling. They've also used Typing Tutor and Sing Spell Read and Write.
Michelle Duggar's Advice for Homeschooling Parents
When Michelle gets stressed about homeschooling, she "cries out to God." She gets creativity and strength from God and remembers a favorite Bible verse, Corinthians 12:9 - "My grace is sufficient for you." Michelle's two biggest pieces of advice are things she always said to her children. First, "Love God with all your heart, soul, mind and strength." Second, "Love others and treat them the way you'd want to be treated." She firmly believes these two things will make anyone successful in life.
The Duggar Family Rise to Fame
After a few TV specials about their enormous family were a hit, the Duggars began sharing their lives on a regular TV series in 2008.
Duggar Family TV Specials
After having more than a dozen children, the Duggars were featured on five Discovery Health and TLC TV specials.
14 Children and Pregnant Again!
16 Children and Moving In!
Raising 16 Children!
On The Road With 16 Children!
Duggar's Big Family Album
Duggar Family TV Shows
The Duggar family TV series debuted on TLC in 2008 and was called 17 Kids and Counting. As they had more children, the series was renamed 18 Kids and Counting then 19 Kids and Counting. The series was cancelled in 2015. Spinoffs of the original Duggar TV series featured different groups of Duggar children and their lives. The first spinoff was called Jill and Jessa: Counting On, which aired in 2015. Since 2016 the show has been called Counting On and shows more of the older Duggar children as they get married and have children of their own.
Josh Duggar Family Scandal
In 2015, a police report from 2006 surfaced showing that the oldest Duggar child, Josh had been accused of molesting five girls, including four of his sisters. The report shared that when Josh was 14 and 15 years old in 2002 and 2003, he was accused of fondling the five girls. The case was never fully investigated, but fans of the show, advertisers, and TV executives felt like this situation warranted taking the Duggars off the air. This was the catalyst for the cancellation of the family TV show.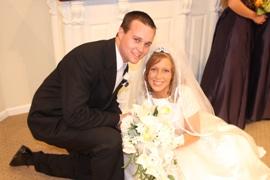 Where Are the Duggars Now?
As of 2019 fans can still watch the Duggar's lives on TV in the show Counting On, which airs on TLC.
Duggar Family Social Media
You can keep up with Duggar family news on The Duggar Family website, which features a blog from Michelle, information about all the family members, and family favorite recipes. The Duggar family also keeps fans informed with official family pages on most major social media platforms.
Duggars on the Move
Some of the Duggar kids have moved away from the family as they've started their own families.
Josh and Anna Duggar and their kids moved back to the Duggar family homestead in 2019.
In 2019, Jinger and her husband Jeremy moved to Los Angeles, California.
Also in 2019, Jill and her husband Derrick announced they were moving to a town closer to the family homestead and building a new house.
Recent Duggar Scandals and Controversy
Since entering the spotlight, the Duggars have battled negative comments and judgements. In more recent years, this hasn't waned. In the late 2010s, Jinger Duggar got a lot of attention for wearing pants, shorts, and sleeveless tops, which seemed to go against the family's modesty beliefs. In early 2020, Jill's husband Derick Dillard took to social media making claims that they aren't allowed at Michelle and Jim Bob's house without Jim Bob's permission and that Jim Bob is the only one making money from all the TLC shows about the family.
Meet the Duggars
The Duggars are an inspiration for so many religious and homeschooling families. There have been many changes for the Duggar family over the years and it's clear they are used to dealing with change gracefully and mostly as a unified family.