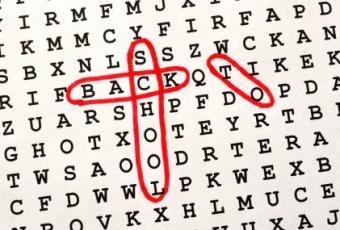 Printable word searches are a fun way for your kids to pass the time whether they are alone, with family, or friends. These can be especially nice to do on a rainy day, or if they've got some free time. Kid's word searches help keep their mind sharp and active, and these printable ones by LovetoKnow with themes in breakfast, outer space, and the beach are super easy to download and start doing right away.
Word Searches With Themes for Kids
These word searches are made just for kids. They are fun to play together and are a great tool to use for reading and word comprehension practice. Print these out to do together, or set your child up for some quiet time where they can practice focusing on this fun game.
How to Download
There are three different theme options in these word searches: space, beach and breakfast. Pick one, two, or challenge your child to complete them all. If you'd like to do these word searches, all you have to do to print is click on the image to open the PDF file in another tab. Then, click on the print icon to print the word search at home. If you need help downloading the word searches, check out these helpful tips.
More Word Search Options for Kids
Don't limit yourself to these three word searches. There are plenty of other fun kid centered activities to try:
Word Search Tips
If you're feeling creative, you can also make word searches using your word processor or writing them out by hand. Make them more educational by using scientific terms or other words that may need to be looked up in the dictionary or online. You can even have kids write their own simple searches based on topics of interest to them. You can also:
Pack a few word searches to take on a road trip and have your kids do them in the car
Take a few to the beach or park and sit outside doing them together
Print a few for your child and their friend to do while on a playdate
Enjoying Word Searches
Word searches are a fun and educational tool you can do with your child or children, or have them do solo. They not only can help your child learn about new words, but also help improve their critical thinking skills, as well as their comprehension.