Although Wonder, by R.J. Palacio, is considered a middle-grade novel, the complex characters and nature of the story send a powerful message to people of all ages. Readers learn about self-acceptance, kindness and going against the grain in this story about a boy with facial differences and the family, friends, educators and classmates who care about him.
Characters From Wonder
Books about friendship, like Wonder, explore the different ways people make and view friends. The novel includes an entire community as the main character moves through life, but there are only a few characters readers get to know well. Each character is going through a transitional phase in life as they take on new ventures and work to figure out how to be themselves.
August Pullman
Ten-year-old August, known by friends as Auggie, is about to embark on one of his biggest adventures, fifth grade. While life as the new kid can be difficult for anyone, Auggie has the added challenge of looking very different from anyone in his new school. Thanks to a genetic issue, Auggie's face and head have unique features most people haven't seen before. Add in scars from more than 20 surgeries and it's no wonder this main character is a little self-conscious. Auggie sometimes feels like an average kid playing video games and being obsessed with Star Wars, until people start staring or making strange faces and rude comments. His sense of humor, loving family, and resilient nature make it hard for anyone not to love him.
Isabel Pullman
Auggie's mom, Isabel, as seen through the eyes of her children, is a strong and loving mother. She wrestles with protecting Auggie by being overprotective and letting him experience life and learn from it. She's the one who pushes Auggie to go to school, even though she's scared about how he'll be treated and affected. Isabel tries her best to hide any negative emotions from Auggie and only show him positivity, happiness and strength.
Nate Pullman
Auggie's dad, Nate, is very close with his son. Like Isabel, Nate wants to protect Auggie from all the meanness in the world, but he sees the value in allowing and pushing Auggie to mature. Humor is one of Nate's favorite coping mechanisms, and he often tries to lighten the mood with jokes and funny stories.
Olivia Pullman
Called Via by her friends and family, this main character is Auggie's one and only sibling. Although she's a high school freshman, Via is going through just as many changes and difficulties emotionally as Auggie. Via is fiercely loyal and loving to her family, especially her little brother, but sometimes she struggles with finding her identity. Via exhibits realistic emotions and responses expected from any teenager as she navigates life.
Mr. Tushman
Beecher Prep's principal, Mr. Tushman, has the perfect humorous name to go with his fun personality. He works hard to make school a welcoming place for every kid and is always informed about the social atmosphere at the school. Mr. Tushman is a true professional, but he isn't afraid to speak his mind or show his emotions. He lives the message he tries to instill in the kids, that kindness always wins for everyone.
Jack Will
One of Auggie's only true and best friends is Jack Will. He's a pretty laid-back fifth grader who struggles to find himself just like everyone else at this age. Jack's not really into school, except fun classes like gym and lunch, but he and Auggie always find a way to have fun when they're together. While Jack sees past Auggie's looks, he's only human and a kid at that, so sometimes it can be difficult to separate his true intentions from the group mentality of childhood. Jack wants to be a good guy, but sometimes he's distracted by what's easier.
Summer Dawson
Summer is Auggie's lunch buddy who sits with him every day at lunch since they don't have a lot of classes together. Summer loves to say "cool beans" and is a fun, comforting person to be around. Even though Summer is pretty, and she could be considered popular, she is much less concerned with appearances than other cool kids.
Julian Albans
Every school has bullies or mean kids and Julian is the one at Beecher Prep. He is selfish, and cares a lot about how others view him. Julian is a popular kid and a leader. He easily gets other kids to follow his lead when it comes to nearly anything.
Miranda Navas
Miranda and Via have been best friends forever so Miranda feels loving toward Auggie as if he were her brother too. Since her parents got divorced over the summer, Miranda struggles to find herself and her place in the new high school. Miranda may seem like a mean girl at times, but she's hurting inside and profoundly impacted by her home away from home with the Pullman's.
Mr. Browne
Mr. Browne is Auggie's English teacher at Beecher Prep and the king of motivational phrases. Every month he shares a precept, or rule of thought, with the class on a topic related to kindness, empathy or doing good in the world. Mr. Browne is the kind of teacher who leaves a lasting impact on students because he challenges them.
Justin
Via's new boyfriend, Justin, can't get enough of the Pullman family. His parents are divorced, so he loves how united Via and her family are. Justin is a quirky, laid-back guy who plays in a zydeco band and follows his own tune in life. Although he's naturally pretty shy, Justin is a big thinker.
Wonder Movie Characters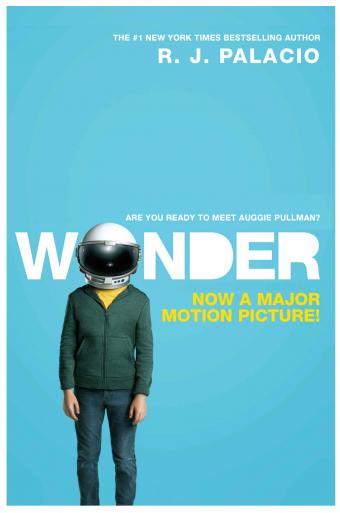 Debuting in November 2017, Wonder the movie brings this compelling novel to life. Movies based on chapter books give readers a chance to see the story in a new light. All the beloved novel characters take shape as viewers finally get the chance to see each character in real life. With a mix of famous and new actors, the film's diverse cast is a great representation of the book.
Jacob Tremblay as Auggie
Julia Roberts as Auggie's mom
Owen Wilson as Auggie's dad
Izabela Vidovik as Via
Mandy Patinkin as Mr. Tushman
Noah Jupe as Jack Will
Millie Davis as Summer
Bryce Gheisar as Julian
Danielle Rose Russell as Miranda
Daveed Diggs as Mr. Browne
Nadji Jeter as Justin
Choose Kindness of Character
Throughout the novel, each character is challenged to choose kindness above all else in every situation. While this seems like a difficult task, each character learns and grows from the challenge.