No matter what is going on in life, having the proper attitude is half the battle to accomplishing your goals. If you're looking for the right words to express your frame of mind, share a few on-point attitude quotes. After all, if you say it, you'll believe it. And when you believe it, there is no stopping you!
Short Attitude Quotes
Let the world know that you mean business with some short and snappy quotes and captions about attitude.
Rarin' to rise.
Attitude rising.
Mindset matters.
I choose attitude.
Bold is beautiful.
Inclined to achieve.
Positively proactive.
Poised for perfection.
Attitude is everything.
Ain't nothin' impossible.
First attitude, then success.
Killer Attitude Quotes
Are you tired of other people's assumptions about you? Use these killer attitude quotes to let them know you are unbothered by their opinions and presumptions.
Fall in line.
Take me as I am, or not at all.
No cap, attitude is everything.
Attitude will get me everywhere.
Ain't no stopping my self-image.
Nothing good happens by accident.
My attitude is showing, and I like it.
Does this frame of mind look good on me?
I don't need your approval to know I'm awesome.
My attitude is what it is. Like it or leave me alone.
Doubters gonna doubt. They're also gonna be wrong.
Strong Women Attitude Quotes
Is your confidence showing? Good. It should be. After all, you are a confident woman with a lot to say!
Built for success.
Moving forward with fortitude.
Powered by perseverance.
Look out C-suite, here I am.
My power comes from inside.
My place is everywhere I want to be.
Outfitted in confidence from head to toe.
Underestimating me will not work out well for you.
There's no better feeling than being comfortable in your own skin.
I get to decide my boundaries, but you certainly don't get to decide my limits.
If you're threatened by strong women, that says more about you than it does about me.
I may have to fight harder to get to the top, but no one will question why I made it once I'm there.
Can-Do Attitude Quotes
Let the world know that you are on a mission to do great things in your life with these quotes that convey your can-do attitude.
Of course I can.
Mega-hit in the making.
Tempered for triumph.
Act and you shall achieve.
Success is my superpower.
Ready to rise to the occasion.
Accomplishment in progress.
You'll never know if you don't try.
Learning opportunities are my fuel.
Nothing ventured, nothing attained.
Don't just think, know. Don't just know, do.
Resilient Attitude Quotes
Having a can-do attitude is great, but it's also important to be able to bounce back and keep going when things don't work out the way you want this time. Use these resilience quotes to highlight your adaptability.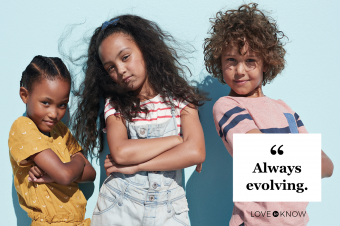 Always evolving.
Resilience rules.
Bounce back better.
Fortune favors the resilient.
Adaptability drives success.
Adaptability is my superpower.
Nothing inspires me like a challenge.
Challenge today, triumph tomorrow.
I never met a challenge I couldn't overcome.
Every failure puts you one step closer to success.
Failure might be an option for some people, but not for me.
Positive Attitude Quotes
A positive attitude just might be the secret to a happy and successful life. Use these positive attitude quotes to spread joy everywhere you go.
Positivity is a choice.
Attitude is 100% of the battle.
My attitude? I choose elation.
The bright side is always better.
Be the brightness is someone else's day.
Replace platitudes with a positive attitude.
Reset your attitude and recharge your life.
You never have to make up for a positive outlook.
The only accessory you need is a positive attitude.
Every day is an opportunity to do something wonderful.
Which comes first? The attitude or the aspiration? Doesn't matter. I've got both!
Personality Attitude Quotes
Is your unique attitude part of what defines your personality? If so, consider adopting one of the quotes below as a signature statement.
My way works.
Strive to be like me.
Just a little swagger...
I earned this attitude.
Welcome to my world.
This attitude is all mine.
All attitude, all the time.
Puttin' on an air of confidence.
This is what confidence looks like.
Attitude opens doors and clears paths.
It's not just attitude if you can back it up.
Positive Attitude After Breakup Quotes
Breaking up is hard to do. After a relationship ends, comforting breakup quotes can be very helpful, especially at first. It's also important to focus forward and look toward the great things that lie ahead.
I am enough.
My love story isn't over.
I still believe in love.
Ready for a new day.
True love is just ahead.
It's time for the next chapter.
I will survive and grow even stronger.
Some loves aren't meant to last forever.
I will continue to love with my whole heart.
Infatuation is just practice for the real thing.
If our relationship was that fragile, it's better to have found out now.
Literary Attitude Quotes
Attitude is a common topic and theme in the world of literature. From lovely literary works to powerful nonfiction writings, you can find plenty of insightful quotes about attitude in books.
Express Your Attitude
Did you find some sayings that reflect your attitude as it is, or as you want it to be? Use the quotes that really speak to you to craft your own attitude anthem. With so many great quotes and sayings to express your attitude, you'll never be at a loss for words. Check out these inspirational quotes for women to further solidify how having a good attitude can change your outlook and your life.