Some people count down the days until the peppermint mocha drinks debut on Starbucks' menu or mark them off until they can put up their decorations. Me? I couldn't wait to perform at the annual Christmas concert.
Whether it's a kids' Christmas concert or an adult a cappella choir holiday spectacular, if you're in charge of putting together the performances this year and need some fresh Christmas concert titles or theme ideas, look no further! From secular standards to traditional hymns to the pop classics that blare through grocery store speakers all month long, there's a Christmas concert theme that's perfect. 
Kids Take on the Crooners 
Whether it's Frank Sinatra, Bing Crosby, or Andy Williams, these holiday standards will sound deliciously off-key coming from your young kiddos' earnest mouths.
Christmas Around the World
Christmas isn't just an American holiday. You can find Christmas music from all around the world. Take the audience on a tour of the world through song.
Multi-Cultural Holiday Standards to Enjoy 
When it comes to singing, everyone is welcome to join. In the spirit of song being a universally human thing, host a concert full of songs from various cultures. 
Winter Wonderland 
If you need something simple, then choosing a Winter Wonderland concert is a must. You can toss just about any title under this category, and it'll be on theme. 
Santa's Comin' & He's a Carolin' 
Everyone loves Santa and his crew, so have them perform a concert all about the jolly guy with rosy cheeks and a twinkle in his eye. If you want to play things for laughs, consider tasking someone to dress up as Santa and weave their way between the performers on their risers during the performance. 
A Traditional Christian Christmas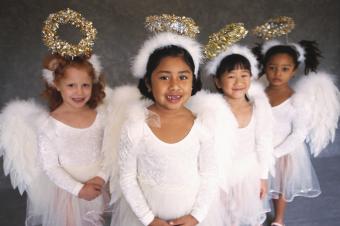 It's normal for Christian churches to host their own concerts around the holidays. Thankfully, there are a ton of beautiful Christian hymns and songs you can sing your heart out to. 
Secular Christmas
Nowadays, Christmas is more of a cultural holiday than anything. Embrace the secular sides of the Christmas celebrations with a concert of these radio hits. 
Celebrate Hanukkah Through Song 
The winter holidays are a time to enjoy all the end-of-year celebrations. These are some great songs to perform in honor of Hanukkah: 
Classical Holiday Favorites 
If you want a musically challenging arrangement of songs, look no further than these holiday songs from classical pieces. 
Pop Christmas Classics
When Christmas classics come to mind you probably think about crooners like Bing Crosby and Burl Ives. But no school's winter formal would be complete without these pop classics.
A Hollywood Christmas 
Undoubtedly, some of the most iconic Christmas songs have come from TV specials and holiday movies. Give everyone a little holiday nostalgia with these Hollywood Christmas tunes. 
Sing-Along Holiday Favorites 
You can't go wrong with a track list of holiday songs that everyone in the audience can recognize. 
British Christmas Hits 
Get a little inspiration from across the pond and select some British Christmas songs this year. 
Winter Concert Themes for a Stunning Performance 
Just like how you're only as strong as the weakest link, your concert is only as strong as its theme. Give yourself a good foundation by picking something and running with it. If you choose any one of these themes, you're sure to sleigh your winter concert this year.