Passover is a Jewish holiday where many important customs are observed. A seder, the traditional meal where everyone participates to read through the story of the holiday, can be long - especially for young children. Incorporating a few kid-friendly Passover activities will make the holiday fun for little ones, but more importantly, will help teach them the meaning of this important holiday.
Create a Passover Frog Decoration
Frogs play an important symbolic role in Passover, and are something kids can relate to. They're the stars of the 2nd plague that God rained down on Egypt to punish them for enslaving the Israelites. Teach younger kids from four to eight about this plague and have a little fun with a frog craft. This craft can be used as a table piece during the Passover meal or as a unique decoration to celebrate Passover.
Materials
Frogs don't just appear out of thin air. There are a few materials that you're going to need:
Paper cups
Green construction paper
Green and black markers
Crazy eye stickers
Glue sticks
Scissors
How to Make Your Frog
Green is the name of the game in your frog decoration. Follow these steps to get the perfect leaper:
Unless you purchased green cups, color the entire cup green.
Use the black marker to add a face.
Use the stickers to add eyes.
Cut arms and legs out of the green construction paper.
Glue the arms and legs to the cup.
Add any other decorations or embellishments that you want to the frog cup.
Make several frogs to make it a plague of frogs and add them to your decor.
Paint Matzah-Printed Napkins
Starting with some simple white napkins, kids can make a matzah-inspired pattern out of paint. These will be perfect to use at Passover celebrations for years to come too.
Materials
Pick up the following supplies ahead of time:
Plain white fabric napkins, washed and dried to remove any starch
Brown and tan fabric paint
Paper plates
Legos, corrugated cardboard, bubble wrap, and other fun materials for stamping
How to Make the Napkins
Making these is super fun and hands-on, but it can get a little messy. Younger kids will need some help keeping the paint contained, but this is an activity kids of all ages will love:
Lay a napkin on your work surface.
Pour some brown and tan paint into paper plates.
Dip the textured stamping materials into the paint and stamp them on the fabric to make a matzah print.
Let each napkin dry and move on to the next.
Quick Tip
For messy crafts involving paint, it's always a good plan to put kids in an old shirt or smock.
Make Your Own 10 Plagues Finger Puppets
The plagues can be a little bit abstract for kids, which is totally normal. One way to help is to get them involved in a hands-on activity - literally. Making 10 finger puppets, one for each of the plagues, can help bring the story of Passover to their fingertips.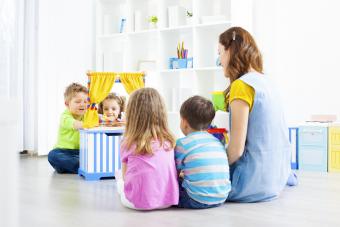 Materials
Grab the following supplies to make your 10 finger puppets:
Inexpensive set of stretchy gloves
Craft felt in red, green, brown, white, flesh-toned, gray, black, and blue
Fabric markers
Craft glue
Googly eyes
Pipe cleaners in green and brown
Scissors
How to Make Passover Finger Puppets
If you need something to keep older kids busy while you cook the meal, this is a great option. Younger kids will need a big of help with the cutting and glueing. This also makes a great multi-day craft, since you can work on one puppet at a time. Here's how:
Cut the fingers off of the gloves. These will be the bases for all the puppets. Then make puppets to represent the different plagues.
Blood: Starting with the plague of water turning to blood, cut a teardrop shape out of red felt and glue it to one of the puppet bases.
Frogs: To make a frog puppet, cut a green felt circle in any size you like and glue on green pipe cleaner legs and googly eyes. Attach to the puppet base with craft glue.
Lice: Make a louse puppet by cutting an oval of brown felt and attaching it to the puppet base. Add six little pipe cleaner legs and some googly eyes for creepy fun.
Wild Beasts: Create a wild animal puppet by cutting a simple bear or cat face out of brown felt, attaching googly eyes, and glueing to a puppet base.
Livestock Pestilence: Cut a fluffy sheep shape out of white felt and glue it on a puppet base. Use a fabric marker to add Xs over the eyes to symbolize the death or livestock.
Boils: Use a flesh-toned circle to make a face and decorate it with fabric markers. Add boils to symbolize pestilence and glue the face to a puppet base.
Hail: Cut out a storm cloud with gray felt and add a yellow lightning bolt. Glue it to a puppet base for the plague of hail.
Locusts: Make an oval of green felt and add green pipe cleaner legs and googly eyes to make a locust. Glue it to a base.
Darkness: Cut a blob (any shape really) of black felt to symbolize darkness and glue it to a base.
Death of Firstborn: Cut an oval of blue felt and a circle of flesh-toned felt. Glue them together to symbolize a first-born child and use fabric markers for the face. Attach to the base.
Create a Red Sea Table Runner
This Passover activity that symbolizes Moses parting the Red Sea will keep little ones busy decorating the holiday table. They'll be proud to display their work for everyone to see.
Materials
All you need are a few basic art supplies:
Long piece of paper, such as from a craft roll
Blue construction paper
Glue
Markers
Scissors
How to Make the Runner
Kids of any age can have fun with this, especially if you set them working on it a few days ahead of time. Here's what to do:
Cut a long piece of paper the size of your holiday table.
Cut wave shapes from blue construction paper and glue them to each long side of the paper. Talk with kids about how this represents the parted sea.
Turn kids loose with markers to draw the Israelites and their animals down the middle of the table runner, in between the two sets of waves.
Paint Your Own Seder Plate
The seder plate is an important part of any Passover celebration, but it can be a little tricky for kids to get the symbolism. Painting their own wooden platter will help them get in on the fun and begin to embrace the tradition.
Materials
Stop by your local craft store or raid your art supplies to get the following:
Unfinished wood plate or circular slab
Watercolor paints and brushes
Black markers
How to Make the Plate
This is one of those crafts that is totally scalable to the age of the kid, so it's perfect for keeping little ones of any age busy while you get ready for the holiday. Here's how to make it:
On a work surface, give kids free rein with the watercolors and the wood plate. Let them paint a rainbow of colors on it - no rules.
Let the plate dry (how long depends on how much water they used, but an hour should do it).
Sit down with them and help decorate each section of the platter. You can make circles and label the six parts of the seder plate.
After the marker has dried, they can use the plate in their play celebration or even as part of the real thing.
Quick Tip
Word to the wise: For any kids' Passover activity, it's a good plan to cover the work surface before you get started. One of those clear plastic painting dropcloths works perfectly.
Make Your Own Pretend Matzah Dough
This homemade dough can symbolize the matzah bread that is an essential part of this holiday. Just like the real thing, it's unleavened, so it's interesting to discuss what this means and why it was part of the food eaten by the Israelites.
Materials
You'll have pretty much all of what you need in your kitchen already:
2 cups all purpose flour
1/2 cup salt
1 teaspoon vegetable oil
2 teaspoons cream of tartar
1 cup boiling water (adult assistance needed here, of course)
Tools for playing with the dough, such as a rolling pin and butter knife
How to Make the Unleavened Dough
This hands-on Passover activity is great for working with kids of any age, and it can keep them busy for hours after you're done making it. You'll need to be involved in the mixing of the dough, due to the boiling water.
Stir the dry ingredients together in a bowl. This is a great place for kids to be in charge.
Have an adult dump in the boiling water and oil and stir until they are combined.
Keep stirring until the dough cools. Then turn it over to the kids to make their own pretend matzah.
Create a Baby Moses
Moses is a central figure in Passover, and activities for kids can help make the story more accessible. One great option is to make a baby Moses using paper and a coffee filter.
Materials
You'll just need some basic art supplies for this:
Blue and green construction paper
White paper
Glue
Markers
Coffee filter
Scissors
How to Make the Craft
This is a perfect craft for school-aged kids:
Start by cutting strips of green paper to symbolize reeds and rushes. These can be as narrow or thick as you like.
Lay the blue construction paper in front of you and glue the green strips on it.
While the glue is drying, cut an oval out of white paper. Decorate it with markers to look like a baby.
Use markers to color the coffee filter to look like a basket.
Glue the baby in the basket, and glue the basket among the reeds.
Build Your Own Tambourine
In the story of the Red Sea, the women danced and used tambourines along the shore. You can make your own simple tambourine to celebrate freedom too.
Materials
You'll have most of what you need around the house:
Thick paper plate
Pipe cleaners
Hole punch
Craft bells
Markers
How to Make the Tambourine
Older kids can do this activity independently, but younger kids might need a little help with the hole punching and some of the fine motor skills. It's fun for any age:
Use the hole punch to make 6-10 holes fairly evenly spaced around the paper plate.
Thread a bell on a pipe cleaner and attach it to one of the holes, twisting the ends to secure it. Continue with each hole.
Use the markers to decorate the tambourine.
Need to Know
Great activities can help Passover feel accessible to people of all ages. If you're not Jewish but are invited to this important celebration, don't hesitate to go and share in the activities.
Passover Ideas for the Perfect Kid-Friendly Celebration
Passover activities can help kids understand and enjoy this powerful holiday. Use these activities to teach kids about what Passover is and why it's a beautiful Jewish Festival of Freedom. Try these ideas as a starting point to come up with your own creative games, crafts, or other activities for your family or in the classroom. Passover is a meaningful holiday, and it's easy to make it fun for the kids of all ages too.