More than just a display of flower beds, a sensory garden is designed to stimulate all five of your senses. Sensory gardens are engaging for everyone, and they are especially helpful in helping adults and children interact with the environment in a comforting and calming way. Use these sensory garden ideas to design your own interactive space that energizes all five of your sense and encourages physical and mental wellness.
Engage Your Eyes With Bright Florals
Sight is probably the first sense you think of when considering a sensory garden. Engage your sight with vibrant, brightly colored florals. Beautifully bold flowers will draw all of your other senses into the whimsical environment of your garden. Use as many colors as you're able, like bright orange, bold red, vibrant yellow, and pretty pinks.
Use Plants With High Contrast
Alongside your bright and colorful florals, use a bit of strategic planning to create high contrast in your sensory garden. Contrasting colors create balance and engage your sight. Use white florals alongside dark green foliage or plant your vibrant red blooms near muted purple petals. Keep the color wheel in mind as you make color selections to help you create the highest contrast possible.
Choose Plants With Multiple Colors
Look for plants and flowers that sport a myriad of colors to add instant contrast and variation to your sensory garden. Pansies, petunias, and zinnias display multiple colors in their petals. Snake plants, caladium, and coleus have multi-colored leaves that bring layers of vibrant visuals to your garden.
Create Balance With Plants of Various Heights
The stimulation of sight in a sensory garden involves more than just color. Also consider the shape and height of your plants, as well as the textures. Try to include tall plants with sharp points, shorter plants with rounded petals, plants that shoot out in all directions, and flowers with a drooping nature like snowdrops or blue bells.
Breathe in Beneficial Scents
Create a Scent Experience With More Than Plants
Engaging scents in your sensory garden should come from more than the fragrance of flowers. Include other elements that capture the attention of your nose to make the scent experience complex. Fresh soil, moving water, fresh cut grass, and earthy dirt balance the fragrance of plants with strong, robust smells.
Conduct a Symphony of Sounds
No one wants a silent sensory garden! Fill yours with a masterpiece of sounds that brings calm and curiosity. Terrain is one of the easiest ways to add interesting sound to your sensory garden as well as engage your sense of touch. Mix breezy grass with rough gravel, textured stone, flowing water, velvet moss, and soft sand to create a true sound experience with every step through your garden.
Attract Wildlife to Encourage Sounds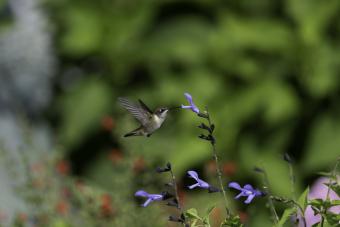 Once you have a balanced garden terrain, start thinking about the other sounds that are stimulating in your space. Wildlife supplies unexpected sounds that are natural and constantly changing. The buzzing bees, the hum of wings, and the chirps of birds make truly musical sounds. Add plants that encourage bees, butterflies, and birds to visit and stay in your sensory garden. You might also consider attracting other animals, like rabbits and squirrels, for those sweet scurrying sounds, or adding small farm animals, like goats or ducks, to the mix for some deeper sounds.
Tap Into Your Senses With Touch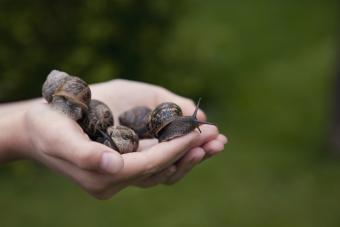 Sensory gardens are inviting and engaging, so plan to touch a lot of the elements you include. Soil, bark, grass, petals, leaves, and even animals offer a sensory experience through touch. Try to balance sleek, soft, and silky textures with rough, gritty, and coarse textures. Create zones that invite you to get your hands dirty. Sift through sand, play with water, and roll pebbles between your fingers for a calming experience. Even the planting of flowers and laying down a walkway is a sensory garden benefit.
Don't Forget Taste
A sensory garden truly engages all five of your senses, including taste. Add a few plants to the mix that invite you to take a taste of their fruit or flowers as you stroll or interact in the garden. A berry bush, fresh thyme, a citrus tree, or a bean plant are just a few options of edible garden sprouts. Edible flowers like hibiscus, honeysuckle, and pansies are colorful and tasty. Include tart, savory, and sweet in your sensory garden menu.
Find Calm & Comfort in Your Sensory Garden
With sight, smell, sound, taste, and touch all covered in your sensory garden plans, you'll be harvesting the health benefits in no time. Whether you're designing a garden for yourself and your family or hoping to have it open to the public, these tips will ensure you cover all five of your senses for a garden that kids and adults return to time and time again.