You've waited all week for this moment, and now you're wondering what to do on your day off. You spend Monday through Friday being productive, killing it in your career, and running full speed toward your goals. When you finally get some downtime, you can take a break and find a relaxing way to enjoy your day off from work — and these ideas will get you started.
Schedule Some Self-Care
You deserve a break after all that hard work, and that's what days off are for. Take this day to schedule some serious self-care to help you reset and feel ready to get back at it tomorrow.
Schedule a facial.
Get a blowout.
Make an appointment with your hairstylist.
Take a long, relaxing bath.
Get a manicure.
Try a new fitness class.
Make your favorite nutrient-rich meal.
Plan a Fun & Meaningful Visit With Family
Between working hard on your career and yourself, your free time is precious. Why not spend it with the people who are just as precious to you? Plan a day visiting distant family, set up an outing with a niece or nephew, or pay a visit to family members living in nursing homes or care facilities.
Level Up Your Next Shopping Trip
We aren't saying you have to buy something, but you should definitely treat yourself if you want to! An afternoon of shopping, whether it's strictly to look around or to pick up the things you actually need, can lift your spirits and help you relax on a fun day off.
Level it up by making it really relaxing and special. Stop into some places you love but don't always take time to browse (like the bookstore) or grab your favorite drink between stores.
Quick Tip
To take it up another notch, skip the mall or the same places you always shop. Visit some small shops, an antique store, or a unique specialty store to make the experience refreshing and new.
Volunteer for a Cause You Love
Giving back to your community is a rewarding way to spend your time off. When you find a cause you're passionate about, it can feel like you benefit from volunteering even more than those you're helping.
Spend Time Gardening
Getting your hands dirty on a day off can feel rejuvenating. A little time in nature and exercising your green thumb might refresh you in ways you never expected. Whether it's tending to herbs in your window, contributing to a community garden in your area, or just planting beautiful flowers around your landscape, gardening is a great use of your time.
Try Intentional Relaxation
You don't have to leave your house to enjoy a day off. Maybe what you need most is some intentional relaxation to help you feel refreshed.
Darken your room and turn on a sound machine to sleep in a little.
Enjoy a slow meal while watching a comforting show or movie.
Stay in your pajamas and spend the day reading or journaling.
Sit quietly in nature.
Plan a nap during the day or go to bed early.
Check Out Tourist Spots in Your Town
Sometimes there's a treasure hiding ride under your nose — or right in your hometown. If you've never taken the time to tour the local spots that often draw crowds in your area, a day off is a great time to check them out. Pretend you're a tourist and go to a local museum, zoo, art gallery, or famous eatery.
Make a New Recipe
All those recipes hanging out on your Pinterest board deserve their moment in the spotlight. But it's hard to focus on trying a new recipe when you've had a long day at work. That's why your day off is the perfect time to test those saved meal ideas (or yummy desserts) and discover your new favorite dish.
Quick Tip
Cooking can be a creative and fun thing to do solo, but it also makes a great activity to do with a date or your partner when you both have a day off, especially if you try a few ways to spice things up in the kitchen with your sweetheart.
Pick Up an Old Hobby
Remember when you wanted to be a painter? Or maybe you spent a semester taking a pottery class and loved it. It's time to pick up those old hobbies that once gave you life. A day off from work means you get to spend the day investing in other talents or things you enjoy.
Quick Tip
If you're looking for a way to really refresh or restore yourself over the weekend, your hobby doesn't have to be high-energy. Look for a unique self-care hobby that fits your life and nourishes your soul.
Make New Friends
If you've been wanting (or just needing) a new friend group, today is the day to go find it. It's tough to build friendships when you're focused on your career, so use your day off to be proactive about finding new friends.
Check Out the New Coffee Spot
The new coffee spot that everyone's talking about requires a major detour on your way to work. That's why you might want to use your day off to go check it out. You might also hit up a new restaurant, check out the new boutique in town, or visit the new farmer's market location.
Redecorate a Space in Your Home
Don't put off decorating your dream space any longer. Now that you have some time off, spend that time creating your decor plan, shopping for pieces, and decorating that spot in your home that needs a designer refresh.
Quick Tip
You don't have to blow your budget to redecorate. A few pieces of dollar store decor can really make a spot in your home shine.
Choose a Relaxing Way to Exercise
If you kill it at work and at the gym all week long, use your day off to rest from both. If moving your body is still important for your daily routine, choose a relaxing or low-impact workout instead. You might try one of these slower fitness routines:
Yoga
Pilates
Walking
Biking
Swimming
Hiking
Water Aerobics
Visit a Neighboring Town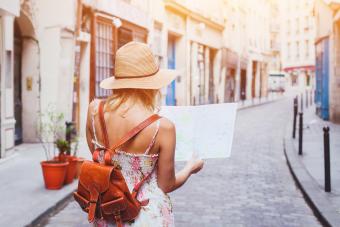 Days off are meant for adventure! Adventure might await you just one town over. Take a short drive to a neighboring town or city and enjoy everything they have to offer.
Quick Tip
Check out the town's calendar or event page, too. From seasonal festivals to free concerts in the park, there are lots of events that might be just around the corner that are perfect for you to enjoy on your day off.
Make a Vision Board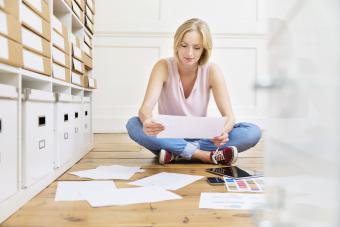 A vision board is a physical (or digital) board with an arrangement of photos or objects to help you visualize a goal. Vision boards can apply to anything in your life, from personal development and fitness goals to your career or family goals. Spend the day working on your vision board and making a plan for all the things you want to accomplish in life.
Make This Day Off Count
When you finally get a day off, it feels like time passes much quicker than usual. That's why it's important to make the most of your time and plan to do something fun and relaxing that you truly enjoy. You've earned the rest and you deserve to really make it count.