Celebrating Halloween at school can be some of the most spooktacular fun of the whole season, but it calls for costumes that won't terrify kids or offend adults. There are tons of school-appropriate Halloween costumes to choose from. These are a few of our very favorites.
Need to Know
What makes a costume school appropriate? A costume should be free of racial, cultural, or religious stereotypes or slurs. It also should not be too scary or include any weapons, and it's better to skip anything racy or revealing, too.
Swashbuckling Pirate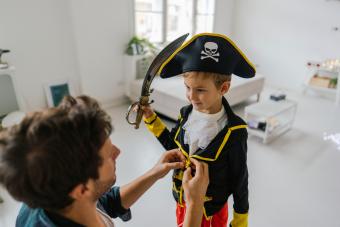 Pirate costumes are pretty much the best when it comes to Halloween costumes for school, especially since you can customize them to fit the age of the kid and their preferences. You'll need a pirate hat or bandana, of course, as well as dark sailing clothes. Then it's all about the accessories!
Skip the cutlass for school (though a fake cutlass can be fun for trick-or-treating later) and use a spyglass instead. And who doesn't love an eyepatch (just take it off during class)?
Spooky Skeleton
While a full-on zombie getup will terrify all the kids (and some adults too), a skeleton costume can offer that undead creepy nod without being really scary. Go for a shirt or jumpsuit with a printed design of bones. When the school day is done and it's time to trick or treat, add a pumpkin head or some skull face paint.
Astronaut or Aviator
A costume that shoots for the stars (or the sky) is always a win at school. After all, who doesn't want to be an astronaut? It's a relatable costume that offends no one. For a historic twist, go for an aviator costume that gives a nod to the great air explorers of the early 20th century.
Your Favorite Superhero
Grab your cape and a superhero suit and get ready to save the world (or at least impress everyone at school). Most superhero costumes are totally school appropriate, but leave any weapons or anything really skin tight at home.
Doctor or Nurse
Not all superheroes wear capes. Some wear scrubs or lab coats. Dressing up as a doctor or nurse is an awesome way to show off future goals or celebrate people you admire. It's totally school appropriate too (just skip the fake blood).
Beautiful Butterfly
For a pretty costume that won't offend or scare anyone, you really can't beat a butterfly. It's easy to find wings at costume stores, or you can make your own. Then a simple outfit of black pants or leggings and a black top are all you need to complete the costume.
Your Favorite Furry Friend
Look no further than your own pet for costume inspiration. Everyone, from preschoolers to high school teachers, will love dressing up as their own cat or dog for Halloween. Pick up some ears and a hoodie in the color of your pet. Then add a tail, and you're good to go.
Barbie or Ken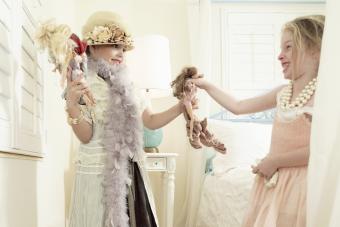 Veterinarian With a Pet
Love animals? Grab a couple of your favorite stuffies and a lab coat, and you've got an awesome, school-appropriate Halloween costume that will be a hit in your school's costume parade. Perfect for kids and teachers alike, everyone will love it if you dress as a veterinarian carrying a pet/patient.
Famous Author
English teachers already know that this is the ultimate Halloween costume, but kids love it, too. Think about your favorite author and what they look like, and then make a costume to look like them. Carry a book or two to complete the look.
Your Favorite Food
More Details
Get ready to make everyone's mouth water by dressing as your favorite food. We're talking pizza, hot dogs, sushi, you name it. Because these costumes don't involve anything offensive or scary, they're perfect for school.
Mytholgical Figures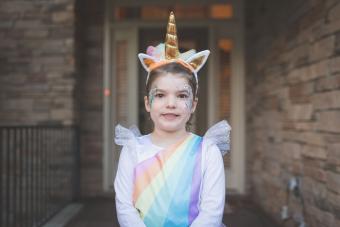 For older kids and teens (and teachers too), mythology can offer a ton of Halloween inspiration. From Thor to Medusa, there are tons of figures from Greek, Roman, Norse, and other mythologies that everyone loves.
Famous Artists
Whether Bob Ross or Frida Kahlo are more your speed, dressing up as an artist can be a great Halloween costume (especially if you're an art teacher). Carry a painting so people will know who you are.
Rubik's Cube
This easy Halloween costume is perfect for school, and you can even put it together at the last minute. Just grab a large square box and cut it to fit your body (you'll need arm and head holes). Paint it black and paste on colored squares to represent this iconic puzzle. Wear it with an all-black outfit.
Your Own Grandparent
Look through photos of your grandparents and put together a costume to look just like them. Teens and tweens will love going as the younger version of their grandma or grandpa, while little kids will get a kick out of emulating how their grandparents look right now.
So Many School-Appropriate Halloween Costumes to Choose From
The key to buying or making the perfect school-appropriate Halloween costume is choosing something that doesn't offend anyone or scare anybody. Skip the creepy clowns and terrifying murderers and go for the cuter, cuddlier, or funnier options. There are so many to choose from.