Whether you're new to comic book collecting, a seasoned collector, or are thinking about buying your first collectible comic, knowing where to get comic book appraisals and what they mean can be the difference between scoring on a real gem or paying out big for a dud. Appraisals are for anyone and everyone who has something they think might be considered a collectible, and they carry a lot of weight in the collecting community. So, before you sell off your dad's dusty comic books from the '70s, flip through them pick out a few that look like they're worth an appraisal.
Evaluating Comic Books as an Investment
Although many comic book collectors think of their collections as an investment, they need to be aware that just as with all types of collectibles, values often fluctuate over time, depending on current trends and the buyer's market. Most serious collectors want to keep abreast of these changes that may affect the value of their collections. Thus, having confirmation of your pieces' current worth from a certified appraiser can give you some peace of mind when the market goes up and down. However, to do this, there's a specific process you have to go through:
First - You get your comic books graded
Second - You get your comic books appraised
Third - You keep your comic books or you try to sell them
Comic Book Grading
Before the value of a comic book can be determined, its condition has to be assessed. The industry standard is to award comic books with a 'grade,' and this grading scale is incredibly specific. Unfortunately, the top professional grading services that most frequent collectors use don't have their specific guidelines available to the public, so you have to use some discernment when figuring out which comics you really want to have appraised.
Some of these things you should look out for include:
The number of original pages left
The color and ink saturation
The level of fading
The presence of water or heat damage
The state that the cover's in
Once you've decided which comics you think need to go through the process, you'll want to send them off to be graded. What'll come out of the grading is an actual score from a grading scale that corresponds to the comic book's overall condition. The common levels on the grading scale include:
Gem mint
Mint
Near mint/mint
Near mint
Very fine/near mint
Very fine
Fine/very fine
Fine
Very good/fine
Very good
Good/very good
Good
Fair/good
Fair
Poor
In addition to the above traditional system of grading comic books, there is also a numerical system called the Overstreet Numerical Equivalent, which uses the same basic principles of assessment and just communicates them in a numerical way.
Professional Grading Services to Check Out
To ensure a comic book is graded accurately, collectors generally use a professional grading service. Once a comic book's graded by a grading company, it's encapsulated in a holder that is tamper-evident (you might be tempted to break the seal, but doing so is going to ruin all of their hard work). The following are examples of reputable comic book grading services:
CGC - The Certified Guarantee Company is a leading authority on comic book grading. This well known grading service, known as CGC Comics, also includes a restoration check on all comics they grade.
PGX - Professional Grading Experts, known as PGX Comics, is the second largest industry leader when it comes to comic book grading.
Comic Book Appraisals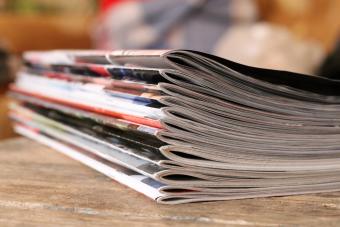 Interestingly, comic book grading is actually a far more useful practice when it comes to comic book collecting than getting appraisals are. This is because the community is so well-versed in the content--and what people are willing to pay for what type of comics--that there's not much more nuance an appraiser can communicate than a professional vintage comic book seller can figure out. However, appraisals can be a fun process where you might learn a little bit more about the individual comics that you own. Because of this, you can sidestep an official appraisal if you're just looking to sell a vintage comic book or two, but you'll definitely want to get a second opinion if you think that you've got a very rare comic book in your hands.
Free Comic Book Appraisals Online
While comic book grading has essentially replaced conventional appraisals in the business, that doesn't mean there aren't still some places offering to do them. If you're interested in having more documentation to substantiate your comic book's value, then you can try out these free online appraisals:
Fee Based Appraisal
Comic Art Appraisal offers a limited free appraisal, but their paid appraisals come with official documentation and assess many of the same qualities that comic book grading does. It's important to keep in mind that they don't do appraisals for individual comic books that were published after 1975 and won't assign a numerical value to comics worth less than $25. Thus, if you're thinking about getting a paid appraisal, you should make sure that your comic is really worth a good amount.
Comic Book Price Guides
Of course, you can find individual price guides out there talking about specific comic book characters, publishing houses, or years, but the most important resource for collectors to have when it comes to comic book pricing is the Overstreet Comic Book Price Guide. Referred to as the 'bible of comic book collectors,' Gem Publishing's Overstreet Comic Book Price Guide has been a vital resource for comic book collectors for almost two decades.
Stay Informed About Your Comic Collection's Value
Comic book appraisals and grading can help you keep ahead of the trends, so that you know just what comics to buy and sell at what time. Using comic book appraisals and gradings, you might even turn into a sort of rogue stock trader for the comic book collecting market.