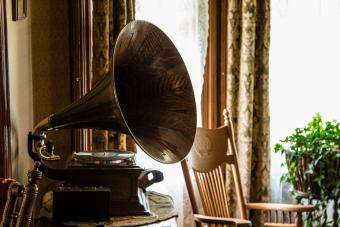 Have you ever looked around your room full of collectibles and asked yourself how much they might be worth? If you have, you certainly are not alone. Knowing how to find the value of collectibles is important if you plan to buy or sell these items, but it can take some practice. Novice collectors, as well as those who are more experienced, often wonder what the actual monetary value of their collections amounts to. These tips can help you find out.
Identify Collectibles to Determine Value
Before you can decide how to price antiques and collectibles or decide what your treasure might be worth, you need to learn as much as you can about the item. Take some time to examine your item carefully. Look for any identification marks, labels, or names. Note all the features of your piece. Color, size, shape, pattern, and other characteristics are very important for antique identification. The more information you can find about your collectible, the better sense you'll have of its value.
Understand the Different Values of Collectibles
If you are involved in the world of antiques and collectibles, you may be aware that there are several kinds of monetary value associated with each piece. Before determining the worth of your collectibles, you must decide which type of value is needed.
Retail - The retail value is the price the item sells for in a collectible or antique shop.
Wholesale - The wholesale value is the price that the dealer usually pays for the piece. This price is generally 33-50 percent less than the retail value.
Fair market - The fair market value is the selling price of the item that is agreed upon by both the seller and the buyer. Neither party must be under any pressure to make the sale, and both parties must be made aware of all information that is relevant to the item.
Insurance - Generally, the insurance value is the highest monetary value given to an antique or collectible. This is the cost of replacing the item if it was destroyed or stolen.
Tax - The tax or estate value of an item is determined by averaging the auction prices paid for a piece that is exactly the same or very similar to the piece.
Auction - The auction value is known as the open market price. This is the price the item would sell for when neither the seller nor buyer is in a position of forced sale.
Know That Price Can Mean Different Things
In addition to the different kinds of value or worth, many collectors know of these additional monetary values. Knowing how to price collectibles means considering all these different kinds of prices.
The price the owner of the collectible thinks it is worth
The price the buyer wants to pay for the item
The price that is listed in a current Price Guide, such as the price of a valuable marble
The actual price the item sells for, regardless of whether it sells at an auction, is sold to a private buyer or is sold to a dealer
Consider Criteria Used to Determine the Value of Collectibles
There are several other factors used to determine the monetary worth of a collectible. Each of these will be important for finding value.
Trends and Demand
The law of supply and demand plays an important role in determining the value of a collectible. As collecting trends change, the demand for an item also changes. It can become more in-demand, forcing prices upward, or less in-demand, which causes prices to drop. How many people want your collectible?
For example, a home decorating trend toward farmhouse style can make collectibles like old tools or ironstone dishes increase in value. Similarly, a trend away from displaying figurines can cause antique figurines' worth to drop.
Condition of Collectibles
Condition is very important in the value of any antique or vintage item, including collectibles of all kinds. In general, something in good condition will always be worth more than something with lots of wear or damage, all other factors being equal.
As you're looking at your item, examine it for condition issues. Does it have chips or cracks? What about paint loss or discoloration or other types of wear? If it's in rough shape, you can expect its value to be at the lower end of any range given for it.
Provenance
Provenance, or the history of an item, is another important factor in value. If you have a documented history for a collectible, especially if it's associated with someone famous or notable, this piece will be worth more. As you're considering the value of your collectible, think about what you might know about its background.
For instance, a collectible antique doll's value could be worth $50, but a collectible doll that was owned by a First Lady could be worth $500 or more. The same could also be said of a Madame Alexander dolls' value. A doll once owned by a prominent person typically has a higher value if you have the provenance to back it up.
Rarity of the Collectible
Things that are rare tend to be worth more than common alternatives, such as rare Funko Pops, especially when it comes to collectibles. If something was mass-produced, there are lots of that item on the market. People can find these items easily, so they are worth less. Could your collectible be valuable because there aren't very many of it out there?
Some mass-produced items, such as rare Canadian coins or Beanie Babies, can be especially valuable if the item has a mistake. A misprinted word on a coin or tag can make that collectible very valuable.
Aesthetic Appeal
Beauty also matters when you're deciding how to price collectibles. This is especially true with items that are meant to be displayed. If it's attractive, it's likely to be worth more. Your grandmother's ugly collectible plate, while rare, might not be worth as much as a prettier example.
Answering the Question of How Much Collectibles Are Worth
When trying to determine the monetary worth of your collectibles, it is very important to use a source that gives values that are current. If the source is not up-to-date, the values given will not reflect the current value of your collectible. There are many methods collectors use to find the value of their collectibles, such as using a Barbie collector's price guide to get an idea of that popular doll's worth. Other resources include:
Auction selling prices
Online price guides
Written price guides
Appraisal services on and offline
Local antique and collectible dealers
Check Recent Auction Selling Prices
Doing a search of your collectibles on online auction websites such as eBay will give you a fairly accurate idea of whether your pieces are in demand. This is also an excellent way to see how much a collectible is worth, such as valuable antique bottles, since you can browse for the same piece in similar condition. When searching auctions, always make sure to check the completed auction listings.
Consult Online Price Guides
There are also many websites that provide online price guides. One of the most popular is Kovels, with more than 600,000 current prices listed for antiques and collectibles. Other excellent online resources include the following:
Beckett provides price guides for trading cards and other sports related collectibles.
Downtown provides prices for back issues of collectible magazines.
Collect provides current pricing for comic books, records, militaria, and much more.
Look at Written Price Guides
Price guides for collectibles are available in books that usually focus on a specific type of collectible. Most are published yearly to keep current with market trends. Price guides can cover general collectibles or a specific type of item. The following are a few examples of collectible price guides:
Use Caution With Valuation Apps
In recent years, a number of companies have released apps to help identify and assign value to antiques and collectibles. Most examples, such as the WorthPoint App, receive mixed reviews from consumers, who say the technology doesn't yet exist to give reliable values in a timely way. It can take a long time to use these apps and find your item, and then the value may or may not be accurate. Still, if you enjoy technology, an app could be worth a try.
Try Professional Appraisal Services
Appraisal services for collectibles are available both off and online. There are a few free appraisal services, but generally, there is a fee to have an item appraised. For the most reliable information on how to price collectibles, have your item appraised locally. The appraiser can examine the piece and assign a value. In most cases, only items you suspect are very valuable are worth the cost of an appraisal.
Talk to Local Antique and Collectible Dealers
You can also stop by your local antique shop to see if someone there might be willing to help. Although most antique and collectible dealers are not able to give you a formal appraisal since they are not certified appraisers, many will give you their professional opinion as to the collectible's value, such as Beanie Baby values, or will help you locate someone in the area who is a certified appraiser.