While you might scoff at couples who bear their custom nicknames with pride, romantic nicknames aren't just for the "ultra-schmoozy" couples out there. Creating nicknames for your boyfriend or girlfriend can be a fun and sweet way to connect with your partner. The nicknames you choose for that significant other in your life can be affectionate, creative, or even playful. Whether you try out a dozen to find the right one, or hit the nail on the head on the first try, you can unlock your new pet name for boyfriends, girlfriends, and everyone in-between with this surefire collection.
Romantic Nicknames for Your Boyfriend or Girlfriend
Why wait for date night to turn up the romance in your relationship? Don't put off wining-and-dining your boyfriend or girlfriend until your scheduled once a month date night; whisper a new romantic nickname in their ear to keep their interest every day of the week. If these nicknames were a television ad, they'd be enchanting you with the crystal clear waters and candlelit dinners of the infamous Sandals Resorts.
Win over your partner with these romantic nicknames that are sure to make them fall in love with you all over again:
Lover Boy
Lover Girl
Tarzan or Jane
Sexy
Hot Stuff
Tiger
Captain of Love
Rosebud
Stardust
Doll
Darling
Mon Coeur
Dreamboat
Mon Cher
Affectionate Nicknames for Your Significant Other
Depending on your partner's personality, the perfect nickname for them might not be as schmaltzy as the Hallmark Channel movie marathoners prefer theirs to be. In fact, your boyfriend or girlfriend might like a romantic nickname that's a little more affectionate, like one of these:
Sweetie
Sweetie Pie
Pookie
Pumpkin
Lamb Chop
Honey
Honey Bun
Muffin
Precious
Baby doll
Sugar
Snookums
Smoochie
Cutie Pie
Cuteness
Cute stuff
Cute Nicknames for Every Couple
If you're still in your honeymoon phase and intoxicated on the fumes of your newfound love, then cute names for your girlfriend or boyfriend are going to hit the spot. Every new relationship deserves a cute nickname christening, and these are worthy of the thousands of giggles and hidden smiles they'll inevitably get.
Try out a classically cute nickname for your new boyfriend or girlfriend to keep them close. Be the reason behind their smiles, with these cute couple names.
Angel Eyes
Honey Bunny
Kitty Cat
Love Bug
Sunshine
Boo Bear
Pookie
Tootsie
Buttercup
Dimples
Honey bunch
Luvs
Giggles
Twinkle
Shortcake
Peach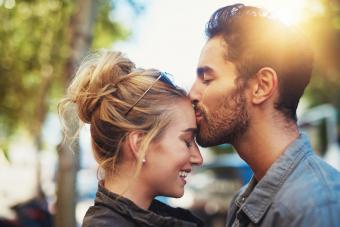 Relationship Pet Names to Call Your Partner
Put both your head and heart into picking out the best one of these perfect pet names for lovers to gift to your new boo. Whether your relationship is made for something flirty and playful or thoughtful and off-the-wall, you don't need to look for inspiration from anywhere else than this collection of cute pet names for couples.
Playful Pet Names for Your Boyfriend or Girlfriend
Ideal for those who are young or young-at-heart, these playful pet names are perfect for people who laugh everything off and radiate puppy-dog energy.
Monkey Man
Honey Buns
Bubbles
Bunny
Squirrel
Chicken
Chickadee
Love Nugget
Love Lumps
Butterpea
Doll Face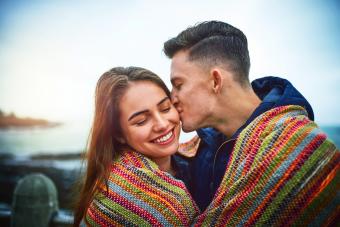 Creative Pet Names for Your Significant Other
If you and your partner like to go off the beaten path, it's a great idea to try out one or two of these creative nicknames for your special someone to see which one fits.
Babylicious
Gummy Bear
Fruit Loop
Money Muffins
Baby Doodle
Boogie Bear
Darlington
Canoodle
Captain Underpants
Cool Breeze
Firecracker
Gum Drop
Foxy
Pop Culture Pet Names for Couples
If you want a nickname that people will immediately recognize, you can turn to the neverending well of content that's pop culture. From celebrities and famous icons to television stars and film duos, you can create a stellar nickname for your significant other. And if you both love the same type of content, you might even be able to convert them into a couple's name too.
Braveheart
Care Bear
Little Muppet
Pooh Bear
Prince
Superman and Lois
Batman and Catwoman
Merlin
Papa Bear and Mama Bear
Bonnie and Clyde
Romeo
Casanova
Popeye and Olive Oil
Chewy
Betty Boop
Pick a Nickname Your Partner Loves
Humans are creatures of habit, and when you land on the perfect romantic nickname for your partner, you'll likely use it often. So, think carefully and choose your love's nickname wisely. With all the options above, you'll have plenty of fun trying affectionate musings on for size until you find the name that best suits your partner.