Hair styles with bangs are popular among women of all age groups. Before getting a new haircut with bangs, find out which styles look best with them. Choose a look that fits your personality and lifestyle.
Choosing the Best Bangs for Your Style
There are numerous types of bangs that can be added to your current hair style. Specific types of bangs include:
Blunt bangs: These bangs are cut evenly across the forehead and typically fall barely below the eyebrow. This style of bang looks best with long, straight hair, or shoulder length or longer blunt, straight hair cuts.
Choppy bangs: These bangs are texturized for a more casual, slightly messy look. These bangs will complement shag haircuts, wavy hair or texturized bob hairstyles.
Baby bangs: These bangs are cut straight across, very short, close to the hairline. Pairing these bangs with a bold, edgy hair cut with blunt lines, such as a dramatic asymmetrical bob, or a long straight cut with no layering, will look best.

Asymmetrical bangs: These are uneven bangs that are cut shorter on one side and gradually lengthen. They look best when paired with asymmetrical hair cuts, messy bobs, wavy, texturized cuts or shag style haircuts.
Parted bangs: Often worn with longer hair styles, parted bangs are longer than blunt bangs and part in the middle or just slightly off center. It is best to keep these bangs with very long hair. The cut can be blunt or layered.
Fringed bangs: Fringes are textured and can be worn in straight, contrasting, or puffy styles. They can be added to numerous styles, but generally look best with shaggy or fringy hair cuts, or longer styles with layers.

Side swept bangs: A longer look, these can be pushed off to the side. It's a great way to wear bangs when growing them out. The side swept bang is probably the most versatile type and can be added to any cut.
Barely-there bangs: Many romantic and special occasion styles incorporate several pieces of hair that fan across the forehead for a barely-there bang. This wispy bangs look works especially well for those with layered styles.
80s bangs: Also referred to as mall hair, 80s bangs looks included high, heavily teased and hair sprayed bangs, mid-length bangs with defined under curls from curling irons, and crimped bangs. These bangs look best with large, voluminous, permed, crimped or curly hair.
Creating Different Looks with Bangs
Bangs are more than just a fringe of hair along the forehead. Hair styles with bangs can be fun, flirty, mysterious, practical, and stylish. Shorter, thicker bangs are often easier to control because a few strands out of place will not be noticed, whereas very thin bangs can be longer, even draping over the eyes if desired. Bangs can be curled, teased for greater volume, or swooped across the forehead for a curvy style.
Bangs can also help define your look. If you opt for romantic and bohemian styles, keep bangs long and tousled so they can be swept back and twisted. For an edgy take, make sure bangs go deep and grace the brow bone. Conservative women may find side swept bangs look polished yet offer versatility for weekend styles. For the truly daring, bangs can be choppy and asymmetrical.
Bobs
Bobs and their angled shape work great with bangs and paired together adds some serious and edgy drama. Whether you go chin length or grace the clavicle, adding bangs to a short chic cut adds instant personality.
Long Layers
To break up a traditional layered cut, add some bangs into the mix. Long layers can often be too heavy to wear alone. When a side swept bang is cut into a medium length cut, it instantly adds lift, separation and movement to your style.
Shag Styles
If you love messy and undone looks, you'll find plenty of ways to add a bang to your look. Bangs pair perfectly with bedhead styles such as shags. Recreate the look of the 70's and sweep them back in a feathered fashion or wear waves forward and simply shake bangs into place. Your stylist can add plenty of choppy sections to your hair which will help bangs blend and fit into your deconstructed style.
Ponytails and Updos
Whether it be a fancy updo or a single ponytail, bangs work wonders on pulled back style and add instant character. A deep bang with a chignon is classic and artsy, while parted bangs paired with pigtails is sexy and cute. Play around with your updo and wear bangs accordingly for a variety of different styles.
Celebrity Inspiration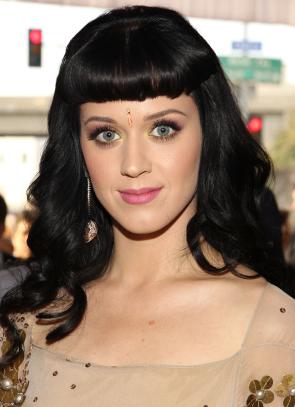 Bangs are a popular feature of many different hair styles. They can help change the shape of a face, draw attention to the eyes, and soften most looks for men, women, and teens. Many people choose to wear bangs to help adjust the overall look of their face, while other people use bangs to trim the hair along the sides of their face and keep it under greater control, particularly for young children. Many celebrities have been known to rock their version of bangs flawlessly.
For inspiration, you need look no further than stars such as:
Goldie Hawn
Christina Ricci
Katy Perry
Angelina Jolie
As the stars illustrate, bangs can make a huge impact when paired with the right cut and style.
Bangs and Hair Loss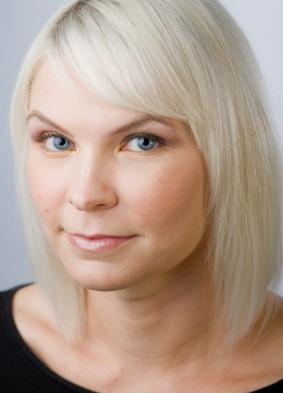 Bangs can also be used to conceal hair loss, particularly a receding hairline. By growing bangs a bit longer, they can disguise minimal hair loss, but individuals who attempt this should be careful: using too much hair for bangs will simply make the hair higher on the crown of the head look even thinner.
Before choosing a bang style, visit a salon for a professional consultation to see if the style would work well for your face shape. Also consider experimenting with virtual hair styles to test different bang lengths and thicknesses before making any irreversible cuts.
Caring for Hair Styles with Bangs
Because bangs directly frame the face, they must be meticulously cared for to present the best appearance. Tips on caring for them include the following:
Bangs should be trimmed every 4-6 weeks to remove split ends and even out the fringe.
To prevent a squared-off look, the edges of bangs can be gradually tapered to blend in with the rest of the hair - very long bangs may even be tapered for several inches.
Many styles with bangs require minimal products such as gel, mousse, or spray to keep them in place.
Bangs may show oil and grease more quickly, particularly on individuals with oily facial skin, and they must be thoroughly washed to remove buildup.
Growing Out Bangs
As people want to change their hair style, they may decide to grow out bangs. This can be a lengthy process, particularly for individuals with long hair: the bangs may need to grow several inches before matching the rest of the hair. When growing out bangs, be sure to continue trimming them at regular intervals to prevent split ends and damaged growth, and consider using headbands or other accessories to hide them while they are in transition.
Hair styles with bangs are appropriate for individuals of any age, with any hair length. Whether they're interested in framing their face, concealing hair loss, or just adding a fun touch to their style, bangs are an easy and versatile option that carries little commitment.