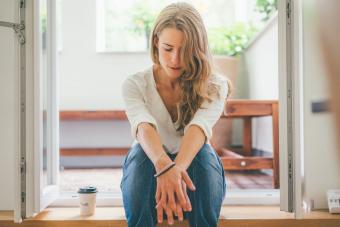 Offering or accepting forgiveness can be difficult at times. Sometimes it can be easy to wallow in the bitterness and anger that you are feeling at the betrayal of a friend, loved one, or even a stranger. But forgiveness isn't about them, it's about you. The moment you forgive and let go, you start to heal, and that anger loses its hold on you. Explore the power of forgiveness through these forgiveness quotes. See why it's important to take the first step on the road to healing.
Quotes About Forgiveness to Share
Are you ready to start healing? Then it might be time to let go of the past. Try these forgiveness quotes to help soothe your soul.
The greatest gift is to offer forgiveness.
Forgiving others isn't just for them, it's for you too.
Soothe your soul by offering forgiveness.
To forgive can be the hardest and most rewarding thing you can do.
To make a change, the first step is to forgive.
You hold the power of forgiveness in your heart.
Heal your heart with forgiveness.
Forgiveness is love.
Do not carry the sorrow in your heart any longer. Forgive.
Make peace in your heart through forgiveness.
Everyone makes mistakes. Everyone deserves forgiveness, including yourself.
Forgive Yourself Quotes for Strength
Self-forgiveness quotes can be empowering. Because forgiveness isn't just about letting go, it's about healing the wound in your heart. Learn the importance of loving yourself through these captions.
Humans make mistakes; and it's sometimes hardest to forgive yourself.
Forgiving yourself will mend your soul.
It's not the forgiveness you give to others that heals your heart, it's the forgiveness you offer yourself.
The deepest form of self-healing is forgiving those that hurt you.
Let go of the pain weighing down your heart. Offer forgiveness instead.
The path to forgiving yourself opens a beautiful garden of hope.
Choose love by forgiving yourself first.
The cracks in your heart can be mended by forgiving and loving yourself.
Know that you are good enough. Forgive yourself.
Every person is a little broken, but those that find happiness forgive themselves first.
Peace is like a rose blooming within your heart. It starts with forgiveness.
Relationship Forgiveness Quotes to Help You Let Go
Don't get bogged down by a hurtful breakup. Let the pain go with a few choice quotes to help your soul find peace.
To make mistakes in love is human. Forgiveness clears both of your hearts.
Relationships are built on work and forgiveness.
Restore and strengthen your relationship through forgiveness.
Love is built on a solid foundation of forgiveness and trust.
There is no limit on forgiveness in relationships.
A strong relationship requires forgiveness and acceptance. Everyone makes mistakes.
It's important to forgive yourself as much as you forgive your love.
Sometimes the waters of a relationship get rocky. But forgiveness helps to calm the storm.
Relationships are a new and unknown adventure full of mistakes, forgiveness, and hidden joy.
The strongest relationships are filled with a lot of love, forgiveness, and care.
Keep your relationship alive with the power of forgiveness.
Forgiving Family Quotes to Move On
Family is a fundamental part of who you are. When they break your heart, it can take a long time to get over it. Find strength through words about forgiveness and moving on from the pain.
No family is perfect. Let forgiveness guide the way.
To love is to forgive even the largest of mistakes.
Sometimes forgiving a family member is a form of self-care.
Forgiveness doesn't mean they get to make the mistake again. It just means you will not hold a grudge in your heart.
Family and forgiveness walk a road together.
Family is something you were born into. Sometimes it takes forgiving them to move on.
Families gain their strength from offering each other forgiveness and grace.
Kindness in the form of forgiveness makes the greatest families.
Keep kindness and forgiveness at the ready for your family.
Making mistakes is part of being in a family. Forgiveness is a must.
Forgiveness Quotes About Friendship to Inspire Healing
Friends are oftentimes the family you choose. A betrayal or mistake can cut deep. But no one is perfect. Learn to let go with these inspirational quotes.
All it takes is forgiveness to find the road back to your friendship.
Even the best of friends are going to hurt you. The key is to offer understanding and forgiveness.
Forgiveness can turn sorrow into hope.
It takes strength to forgive a friend's mistakes.
Forgiving a friend provides you the strength to stay friends.
Friendship is a winding road of mistakes and forgiveness.
Grow your friendship through forgiveness. You'll be amazed where it takes you.
Even best friends have flaws. Forgive them often.
Be the person who is first to forgive your friends.
Forgiving your friends for a mistake is the key to opening the door to beautiful freedom.
The Power of Forgiveness Quote
Forgiveness carries with it a strength and power. Not only for those you forgive, but for yourself. Explore the power of forgiveness through unique quotes.
You hold the power to forgive through your strength.
The power of forgiveness is a choice you hold in your heart.
Forgiveness has the power to open your soul once more.
It takes strength to forgive freely.
Forgiveness has the power to repair the most broken bridges in life.
The act of forgiveness is a powerful thing. It can heal a shattered soul.
Courage and might are gained through the act of forgiving.
You become more powerful the moment you choose to forgive.
Forgiveness doesn't make the pain stop, but it gives you the power to heal.
Holding pain doesn't make you stronger, forgiveness does.
Mistakes and Forgiveness Quotes to Heal
Everyone makes mistakes. But it's not easy to accept that humans are flawed, especially someone you cared about with all your heart. Take a journey to healing and moving forward by soothing your heart with healing messages.
Mistakes happen. Gain peace through forgiveness.
Courage is being the one to forgive the mistake first.
Fill your soul with forgiveness rather than anger.
Dwelling on a mistake is like crushing a beautiful flower. Forgive and allow the connection to bloom.
People make mistakes. It's why we have the power to forgive.
It's the weak that hold a grudge for a mistake. It's the strong that forgive.
No soul is perfect. Allow forgiveness to guide you through life's mistakes.
Find inner peace by accepting mistakes and offering forgiveness.
There is joy found in forgiving a mistake.
You become stronger when you give forgiveness for a mistake.
Spiritual Forgiveness Quotes
Forgiveness quotes from the Bible can help lift you up and heal the cracks buried deep within your soul. See what God has to say about forgiveness.
"Be kind and compassionate to one another, forgiving each other, just as in Christ God forgave you." - Ephesians 4:32
"He has delivered us from the power of darkness and conveyed us into the kingdom of the Son of His love, in whom we have redemption through His blood, the forgiveness of sins." - Colossians 1:13-14
"Blessed is the one whose transgressions are forgiven, whose sins are covered." - Psalms 32:1
"Bear with each other and forgive one another if any of you has a grievance against someone. Forgive as the Lord forgave you." - Colossians 3:13
"In him we have redemption through his blood, the forgiveness of sins, in accordance with the riches of God's grace." - Ephesians 1:7
"If we confess our sins, he is faithful and just and will forgive us our sins and purify us from all unrighteousness." - 1 John 1:9
"The Lord our God is merciful and forgiving, even though we have rebelled against him." - Daniel 9:9
"Get rid of all bitterness, rage and anger, brawling and slander, along with every form of malice. Be kind and compassionate to one another, forgiving each other, just as in Christ God forgave you." - Ephesians 4:31-32
"Do not judge, and you will not be judged. Do not condemn, and you will not be condemned. Forgive, and you will be forgiven." - Luke 6:37
"For if you forgive other people when they sin against you, your heavenly Father will also forgive you."- Matthew 6:14
Famous Forgiveness Quotes to Provide Guidance
Forgiveness is something that lots of people struggle with. Explore a few famous quotes about forgiveness from greats like Nelson Mandela and Maya Angelou.
"Mistakes are always forgivable, if one has the courage to admit them." - Bruce Lee
"Forgiveness is the fragrance that the violet sheds on the heel that has crushed it." - Mark Twain
"Forgiveness does not change the past, but it does enlarge the future." - Paul Boose
"We read that we ought to forgive our enemies; but we do not read that we ought to forgive our friends." - Sir. Francis Bacon
"Resentment is like drinking poison and then hoping it will kill your enemies."- Nelson Mandela
"The practice of forgiveness is our most important contribution to the healing of the world." - Marianne Williamson
"You can't forgive without loving. And I don't mean sentimentality. I don't mean mush. I mean having enough courage to stand up and say, 'I forgive. I'm finished with it.'" - Maya Angelou
Forgotten is forgiven." - F. Scott Fitzgerald
"Forgiveness is not an occasional act, it is a constant attitude." - Martin Luther King Jr.
"Forgiveness is the final form of love." - Reinhold Niebuhr
"Forgive your enemies, but never forget their names." - John F. Kennedy
Forgiveness and Letting Go Quotes to Inspire
Need a little inspiration to find forgiveness in your heart? Letting go of the past can be hard. Find a way to move forward.
It can be hard to let go, but in it is found forgiveness.
Letting go is the first step to healing.
Only you have the power to let go and heal.
When you forgive, you are telling your heart it's okay to let go.
Forgiving isn't simple. It's hard. But in letting go, you give your heart more room for love.
Joy shines in those that allow their heart to let go.
To hold on to the hurt is inviting pain into your heart. Let go and forgive.
To let go does not mean you forget. It means you are allowing your heart to forgive.
Make the decision to let go and allow forgiveness to bring peace to your soul.
Allow the light back into your life by letting go.
Quotes on Forgiving Others
It can be hard not to relive the past when a wound cuts you deep. However, healing is a process. Find the strength to forgive others.
Give your heart a gift and forgive.
The first step in moving on is allowing yourself to forgive others.
You hold the power to forgive those who have wronged you.
Forgiving others is a great act of kindness for your heart.
A beautiful light brightens your soul the moment you forgive others.
Forgiving allows your soul to flow like the fluid waters of a stream, wearing down those hardened stones of anger.
Break down the barriers to love by forgiving others.
Untangle the vines binding your heart by offering forgiveness and love.
The power to do better begins with a path created by forgiveness.
Forgiving others clears a path to new and stronger relationships.
Motivational Messages About Forgiveness to Inspire
Forgiveness is never easy. However, holding on to bitterness and anger can cause more damage. Explore a few powerful quotes about forgiveness to help you find the strength to move forward. You can also share these quotes with others on social media, so they find the strength to forgive.