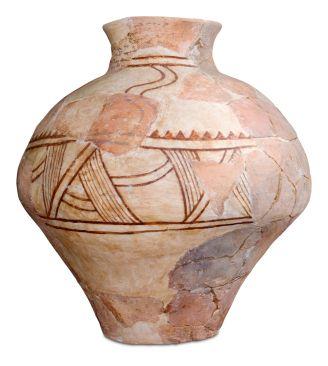 Determining the value of an antique can be difficult for experts, and even more so for the novice collector. How do you decide whether or not that great Eastlake parlor chair is really worth the price on the tag? What kind of price should you put on the antique silver you inherited? While you may never become an expert appraiser, you can learn to estimate the value of the antiques you find.
How to Determine the Value of Antiques
There are certain steps to take when determining the value of an antique. You can print out this checklist, How to Determine the Value of an Antique, to help you evaluate your antiques.
If you need help downloading the printable checklist, check out these helpful hints.
The steps to take when you're trying to figure out how much your antiques are worth include the following:
Identify the item.
Determine the age.
Determine the maker.
Assess the condition.
Ask yourself the following questions:
Is it rare?
Provenance: who owned it?
Compare it to similar antiques.
Once you know more about the antique you can search on the Internet and compare your antique to other, similar antiques on eBay, Ruby Lane, Tias, or other online antique store. This should give you a good idea of what your item is selling for. You can also check online price guides to see if your item is listed.
Where to Find Antique Values
Comparing your items to other, similar antiques can help you get an idea of their value.
Kovels
Kovels is one of the leading price guides for antiques and collectibles. There are books that you can buy as well as a website with all kinds of information from antique value to the history of certain items. You can search through Kovel's extensive data base for your item but you will have to register to see the value given. The basic membership is free but you will have to pay a yearly fee for a premium membership. Although both allow you to check the value of an object, the premium membership gives you access to more content on the site.
Collect.com
Collect.com allows you to buy and sell antiques and collectibles. It also has a convenient price guide to help you determine the value. This is not a free site; you will have to pay a fee to access the database but there are three different values so you can pick on that fits your needs and your budget.
W Joe Radio
If you have an antique radio, W Joe Radio is the place to go for parts and prices. The site is free to use.
David Doty
David Doty has a vast amount of information on his site about Carnival glass. There are great images to help you identify your piece and a free price guide to help you figure out the value.
Chrissy.com
If you collect head vases, Chrissy.com has a nice listing of vases and the prices they fetched at auction.
Coin Guide
Coin Guide has a large data base of antique and collectible coins and their values. It is a free site and you can use it without registering.
eBay
While eBay won't help you find the appraisal value of an item, it will allow you to see how much people are paying for it.
You'll need to sign into your eBay account and then type your search term (Fenton Hobnail vase, for example) into the search.
You will see all of the related items that are currently for sale.
Look on the left hand column and find the link that says "Show Only".
Click the box that says "Completed Listings".
The completed listings will allow you to see what people are paying for similar items.
Antiques Navigator
Antiques Navigator is an excellent resource. It you can search for antiques that you may want to add to your collection, read one of the many articles, or search through the free price guides. You don't need to register for this site but don't visit it unless you have some time. There is a wealth of information that is impossible to get through in just a few minutes.
The monetary value of antiques is ultimately what someone is willing to pay for it but there is also the sentimental value of the antique to consider. Your favorite antique cookie jar may only be worth $50.00 to someone but it could be priceless to you if it is a family heirloom.
Buy What You Love
Evaluating antiques for insurance and estate purposes should be left to the professional appraiser; however you can usually use the evaluation tips in the printable to come up with a pretty close estimate if you are buying or selling. Use all the information at hand and double check the value by comparing your antique to similar items in the online antiques guides. Most of all, buy what you love and can afford. An antique is only worth as much as it is worth to you. It doesn't have to be one of the most expensive items on Antiques Roadshow for it to be priceless to you.